by Sam Leaver
-
3 March 2017
Taking out Travel Insurance is extremely important before going on holiday, especially if you have pre-existing medical conditions, but with multiple insurers to choose from and varying levels of cover, what kind of policy do you really need?
The type of cover you need will depend on the type of holiday you're going on, for how long and the country you're visiting, but will also depend on your own individual circumstances such as your age and medical history.
We'll search a panel of specialist insurers for you, each with bronze, silver and gold levels of cover. Generally speaking higher level of cover means lower excesses and higher limits for things like medical treatment abroad, cancellation of your holiday and losing your baggage.
Below we explore the benefits of the gold level of cover with the insurers we work with:
1. More cover in the event of a claim
If you take out the gold level of cover you'll get higher levels of cover including:
Up to £15 million for emergency medical cover whilst abroad

Up to £12,500 if you need to cancel your holiday

Up to £3,000 cover for loss or theft of your baggage
If travelling to Europe it's important to remember that the EHIC is not a substitute for Travel Insurance. It does not cover repatriation should you need to be flown home, nor does it cover any accommodation expenses your family may incur if your stay needs to be extended for medical reasons. The ABI recently cited an AXA customer who was flown home from Spain for a heart transplant, which would not be covered by the EHIC, at a cost of £76,528.
2. FREE Travel Dispute cover
You can add Travel Dispute cover to any bronze or silver policy but it is automatically included on all gold policies.
Travel Dispute Cover will cover the pursuit of compensation for you if you were to suffer a 'holiday from hell' type experience. While this is clearly not something you want to think about, unfortunately it can happen, like in the case of the Humphreys family who recently made the national press after their dream holiday was ruined.
3. FREE End Supplier Failure Insurance
End Supplier Failure Insurance (ESFI) is becoming more popular with travellers after several airlines have ceased trading in recent times. You can add this to all bronze and silver policies from £2.50 but it is included with the price of gold cover.
Having ESFI provides cover in the event of your travel or accommodation provider ceasing to trade due to financial failure before or during your holiday. It will provide cover for unused ticket charges and is not limited to scheduled airlines, but car hire companies, ferry, coach or train operators and short let accommodation, including hotels.
4. Added cover
You'll receive additional cover benefits by selecting a Gold policy.
• Our AXA Gold policies include cover for Travel Disruption.
• Infinity Travel automatically add Terrorism cover on their Gold policies.
• Unity Travel include Crisis Response and Cancellation of a trip following a terrorist attack.
5. Low or Zero excess
Naturally we all hope never to have to claim, but accidents happen and that's when Travel Insurance comes to the rescue. However, if you do claim there is usually an excess to pay – this can be as much as £500 on some bronze policies and for certain types of claim such as for emergency medical treatment which can easily run into the thousands.
Our gold policies offer the lowest excess and there is no excess at all on our gold Unity and Good2Go extra schemes.
If you have any queries about the type of cover you need don't hesitate to call us to discuss your own requirements.
Insurance for pre-existing medical conditions
Compare up to 48 prices online in minutes with cover for hundreds pre-existing medical conditions including heart conditions, diabetes and cancer. Prefer to speak to someone?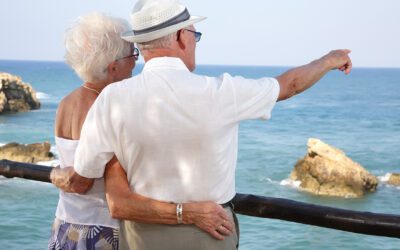 British holidaymakers who have been fully vaccinated could skip amber list quarantine rules under plans being drawn up by the government, according...
read more