by Dale Robinson
-
12 August 2020
It was announced recently that some popular holiday destinations and travel companies will now provide 'free coronavirus insurance' to tempt tourists back abroad, with overseas tourism departments now providing cover for coronavirus-related incidents.
Travel companies clearly state that this cover is not a replacement for your standard holiday insurance and independent insurance should still be taken out, but as each of these policies/packages is different there is some confusion around as to whether you still need to arrange your own Travel Insurance and what exactly is covered.
Here are some things to look out for if you have a holiday booked or are considering booking a holiday and you have not yet arranged your Travel Insurance.
1. Check that emergency medical expenses are covered (including, but not limited to Covid-19)
Most of the new policies offered by travel companies and holiday destinations will provide cover for medical expenses but only if you catch coronavirus while abroad ; they may not provide cover for other emergency medical care you need, for example if you slip and break a bone. In addition some of the policies will stipulate that you must be in tourist accommodation, rather than staying with family, for example.  With more than 150,000 claims for medical treatment last year and the average claim costing £1,368 it's essential you arrange your own Travel Insurance, which will also cover associated expenses including repatriation, should you miss your scheduled flight home due to a stay in hospital.
2. What about treatment for pre-existing medical conditions?
The aim of Travel Insurance is to cover the cost of the unforeseen while you're on holiday – that includes emergency medical treatment you may need. If you have a pre-existing medical condition it's even more important, as having the right policy will provide cover the cost of care for any medical condition you have had in the past or you suffer from currently. Make sure when arranging Travel Insurance you declare any medical conditions you have.
3. Does it cover holiday cancellation?
Having Travel Insurance when you're on holiday provides peace of mind that you're covered should something go wrong, but your policy doesn't just cover you while you're away – it also provides cancellation cover – and that is why it is so important to arrange your policy as soon as you've booked your holiday and ensure you have enough cancellation cover to recoup the costs you have paid, less any excess.
There are many reasons why you may need to cancel your holiday, for example the death or serious illness of a close relative, being called for Jury service, being made redundant or even having your passport stolen. Some of our policies also provide cover for cancellation in relation to Coronavirus, for example if you cannot travel because you contract Covid-19 or have to self-isolate.
4. What if your bags/belongs are lost or stolen?
Nobody likes to think about losing their bags (or them being stolen), but unfortunately it does happen, with 79,000 claims for baggage last year – the third highest claim type, at an average of £214 per claim. Your Travel Insurance will provide cover for up to £3,000  or with us, you can choose to exclude it which may bring the price down.
5. Be careful if you're planning on doing sports or activities abroad
By having Travel Insurance you are covered for taking part in certain sports or activities while on holiday (and any treatment required following injuries sustained by taking part). At Just Travel Cover there are more than 60 sports and activities includes as standard (category A), including things like swimming, beach games and parasailing. More extreme activities will fall into categories B, C or D and there may be an additional premium to pay, but it is important to ensure you have the right cover in place for what you are planning.
6. End Supplier Failure Insurance
If you want to protect yourself in the event of your travel or accommodation provider ceasing trading you will need to ensure you have End Supplier Failure Insurance, which is included (or can be added to ) to your Travel Insurance. We provide ESFI free on all gold policies, or you can add it on to bronze and silver from as little as £2.50 per traveller, or £6 for a family.
In short, we welcome the news that holiday destinations and travel companies are offering additional peace of mind via this cover, but remember that in the main they are specifically aimed at medical treatment for Covid-19 while abroad – they are not a replacement for Travel Insurance.
Please be aware there is no cover in place to travel to a country or a specific area or event to which the FCO or the WHO has advised the public not to travel, however once the restrictions are lifted your policy benefits will automatically be in place.
Travel Insurance with cover for Covid-19 and pre-existing medical conditions
Compare prices online in minutes with cover for coronavirus and hundreds pre-existing medical conditions including heart conditions, diabetes and cancer.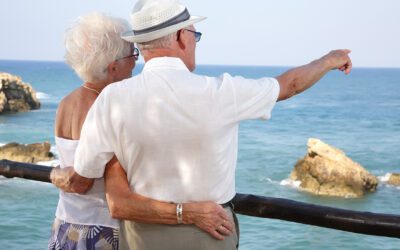 British holidaymakers who have been fully vaccinated could skip amber list quarantine rules under plans being drawn up by the government, according...
read more