by Dale Robinson
-
17 September 2020
There is no doubt holidays have faced disruption due to the Coronavirus pandemic.
Changes to the FCO's original list of "travel corridors" and the fact there is a separate list of countries where no post-holiday quarantine is required, have left man people confused as to where they can and can't go on holiday.
The situation is being monitored closely and things are changing by the week, but the recent announcement of regional corridors is a positive one as many people still harbour hopes of a 2020 getaway, or something to look forward to in 2021.
Despite the confusion there are many places you can still visit right now, without the need to self-isolate on your return.
Here are 9 of them.
Turkey
Turkey has been on the "safe" and "quarantine-free" lists for British tourists since the global travel ban was lifted in June.
Reliably warm, affordable and only a few hours from home, Turkey is now regarded as the UK's favourite holiday destination.
Greece (including Corfu, Kos and Rhodes)
Some of the Greek Islands were added to the qurantine list recently, but Corfu, Rhodes and Kos are all still safe to travel to without any restrictions on your return.
The mainland is also a safe bet; from ancient history and marvellous monuments to breathtaking landscapes and delicious food and drink, there's lots to love about Greece and its islands.
*Note if you are travelling to Greece from Scotland you will need to self isolate on your return.
Italy
A few months ago Italy was the European epicentre of Coronavirus and a trip to Venice or Milan seemed extremely unlikely this year.
However, they have got a handle on Covid-19 and Italian holidays are absolutely back on the cards; great if you fancy a short city break to Rome or Milan, or explore the delights of the Amalfi coast and stunning Sorrento.
Cyprus
The beautiful island of Cyprus is another popular destination that remains safe to travel to and where no quarantine is in force on your return.
Cyprus is the third largest island in the Mediterranean Sea and is well known for its hot weather, clean beaches and clear sea water.
Madeira
Although Portugal was put back on the quarantine list last week, the island of Madeira is very much still open, with no restrictions in place on your return.
The sub tropical climate, beaches, mountains and vineyards make it popular with people of all ages.
Germany
Noted as one of the best countries in the world for city breaks, Germany has a lot to offer, especially at Christmas time when its markets light up places like Leipzig, Berlin, Dusseldorf and Cologne.
Close to home, safe to travel and no requirements to self-isolate on your return.
Travel Insurance
Whether you're hoping to squeeze a holiday in now or you're considering booking for next year or beyond, you will need to arrange Travel Insurance.
The government has described getting the right Travel Insurance as 'one of the most important things to do before you go' and we recommend arranging cover as soon as you have booked.
Travel Insurance with no age limit and cover for Covid-19
Compare up to 48 prices online in minutes with cover for hundreds pre-existing medical conditions including heart conditions, diabetes and cancer.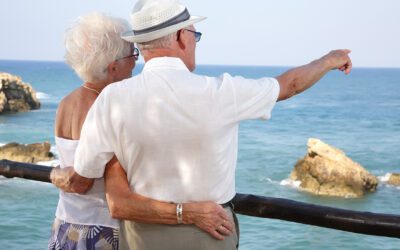 British holidaymakers who have been fully vaccinated could skip amber list quarantine rules under plans being drawn up by the government, according...
read more