by Sam Leaver
-
22 February 2019
Flybe were in the news this week with the airline at risk of collapse, and while a deal has been struck to save the company it has sparked many questions around holiday cancellation, rearrangement, ATOL protection and Travel Insurance.
The news comes four months after the collapse of Thomas Cook which was the latest casualty and follows Monarch Airlines, Flybmi and several other European airlines that have gone into administration in recent years.
With this in mind we look at what protection is available if your airline ceases to trade.
**We've also answered your most popular questions, please **click here >
Standard travel insurance policies do not normally cover airline insolvency, however at Just Travel Cover we offer specialist cover which gives protection against this happening
ESFI (End Supplier Failure Insurance)
End Supplier Failure Insurance provides cover in the event of your travel or accommodation provider ceasing to trade due to financial failure before or during your holiday. Cover is not limited to your flights only, ESFI also covers a range of other holiday suppliers including;
Ferry, coach and train operators

Car hire companies

Accommodation providers including hotels, villas and short let
While this is not something you ever want to think about, unfortunately it can happen, and having ESFI will mean that you don't lose any money if one or more of your holiday providers go into liquidation or bankrupt.
How much does End Supplier Failure Insurance cost?
End Supplier Failure Insurance is automatically included on all of our Gold Travel Insurance policies and can be added to any of our bronze or silver policies. It costs as little as £2.50 per person to protect your trip or £6.00 for a family policy.
But what about ATOL protection (Air Travel Organisers Licence)?
By law every UK travel company selling package holidays and flights is required to hold an ATOL. Since Flybmi was a flight only carrier it was not covered by the ATOL protection scheme.
If you have booked a package holiday you will be covered for a refund or replacement flights. Please contact your travel agent or holiday company for more information.
If you have booked your flights and accommodation with different suppliers you may not receive ATOL protection. Please check this with both suppliers.
Flight only holidays do not usually include ATOL protection.
Credit card protection
Credit cards can offer protection on transactions of £100 or more.
If your flights cost more than £100 you may be able to claim compensation. If you have paid using a credit card this would be claimed under section 75 of the Consumer Credit Act 1974. Please contact your credit card provider for more information.
Unfortunately debit cards do not provide the same level of protection. Sometimes a chargeback can be requested for payments over £100, however your bank would need to claim this back from the company. It would be unlikely to receive a refund if they have stopped trading.
Going away soon?
If you're going on holiday soon or you're planning on getting some winter-sun remember to arrange your travel insurance.
It's easy to get cover for your medical conditions, we don't need a doctor's certificate or a list of your medication.
We cover hundreds of medical conditions including;
Heart conditions
Diabetes
Cancer
Mental health conditions
Compare prices on our website or call our award-winning staff on 0800 294 2969 for your free quote.
Insurance for pre-existing medical conditions
Compare up to 48 prices online in minutes with cover for hundreds pre-existing medical conditions including heart conditions, diabetes and cancer. Prefer to speak to someone?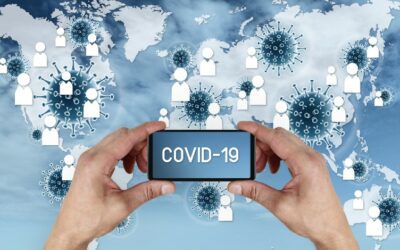 With travel restrictions easing more people are booking holidays for the weeks and months ahead, finally confident of a well-deserved break away....
read more