by Sam Leaver
-
1 February 2020
A Guide to Travelling Solo in 2020
It wasn't long ago when going away on your own was completely unthought of. Things are changing, however, and there are more and more people who are opening up to the idea. Whether you are bereaved, lonely or just fancy going away on your own it can be a little different than travelling as part of a larger group, but that doesn't mean that it is less enjoyable. In fact, for many people, solo travelling changes lives and can be more fun than going with others.
If you are thinking about getting away on your own there are a few things to consider before you go, regardless of whether you are planning on backpacking, a city break, or specific solo traveller holidays.
Holiday Types
Everybody has their favourite kind of holiday, so it would be difficult to say that one type is better than another. The type of holiday which you choose to go on depends entirely on what you enjoy doing and where you feel like going. The good thing about going away on your own is that you have the complete freedom to choose. If you have specific needs there is also no reason why you shouldn't go away on your own – it just might require a bit more planning
Although you might think that going away on your own could be lonely – and of course, if you want some me time, you could certainly get it – you are unlikely to be on your own for long if you don't want to be. In fact, going on holiday on your own can be very sociable, especially if there are other solo travellers around too. You will almost certainly meet new people, and often make friends for life.
Safety and Security
For many people, one of their biggest concerns about going away on their own is based on security and safety. And although this is something that you need to think about and maybe plan ahead a bit, it is certainly no reason not to do it.
You should, of course, consider where you are planning on going in the world – there are some places which are safer to go alone to than others so make sure that you do your research before you book. If you are planning on going on a solo traveller specific holiday a lot of the details will be dealt with for you, and they might be able to cater to your specific needs better.
In terms of safety, here are some tips to ensure that you can stay as safe as possible whilst you are away:
Arrange Travel Insurance cover
Keep in regular contact with people at home and make sure that they know what your plans are
Take a spare credit card in case something happens to your other one
Try to take cabs or buses with other travellers that you have met
Keep copies of valuable documents saved online in your email, for example. This means that you have copies should anything happen to the originals
Keep a list of important phone numbers away from your phone in case it gets lost or stolen
Wear appropriate clothes for where you are
Smile and say hello to local people
Money
Unless you go on a holiday-specific for solo travellers, travelling on your own can be a little more pricey. In addition to the fact that it won't be so easy to divide the cost of taxis etc., some hotels or hostels sometimes add single person surcharges. Unfortunately, there is no getting around this and it will need to go into your budgeting.
In terms of money, here are some tips to ensure that you get the best deals and don't run into financial problems whilst you are away:
Think about taking some traveller's cheques (preferably in US dollars)
Consider solo travellers' agencies
Make sure that you tell your bank that you're going away so they don't think that your card has been stolen
Take money out from an ATM during the day
Looker for smaller-scale accommodation – it's more personal and often less expensive when you're on your own
Try to negotiate on prices
Look for last-minute deals
Travelling Solo – a Great Opportunity!
Regardless of your reasons for travelling alone, and despite the fact that you might find it a little daunting, travelling on your own could be one of the best things that you ever do. Not only will it give you the flexibility to do what you want, where you want (within reason!), you can also create a holiday that you will never forget.
Insurance for pre-existing medical conditions
Compare up to 48 prices online in minutes with cover for hundreds pre-existing medical conditions including heart conditions, diabetes and cancer. Prefer to speak to someone?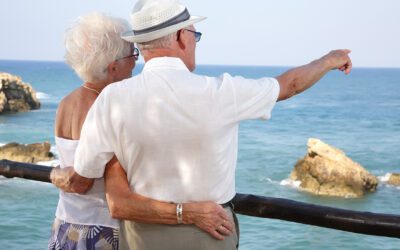 British holidaymakers who have been fully vaccinated could skip amber list quarantine rules under plans being drawn up by the government, according...
read more