by Sam Leaver
-
31 March 2020
Flybe were in the news this week with the airline at risk of collapse, and while a deal has been struck to save the company, questions have been raised about holiday cancellation, rearrangement, ATOL protection and Travel Insurance.
We answer your questions and explain why End Supplier Failure Insurance is a good idea here.
Will I be covered on my Travel Insurance?
Most travel insurance policies do not cover airline failure as standard.
You should check your policy for Scheduled Airline Failure Insurance (SAFI) or End Supplier Failure Insurance (ESFI). End Supplier Failure Insurance covers you if your travel or accommodation provider ceases trading and your holiday is not covered on the ATOL protection scheme.
End Supplier Failure Insurance is automatically included on all of our Gold policies and can be added to our silver and bronze cover from as little as £2.50 per traveller or £6 for a family.
Find out more about End Supplier Failure insurance here >
I booked my flights with my debit/credit card, am I covered?
If your airline does collapse there may be some cover if you paid for your flights using a debit or credit card.
If you paid by credit card for flights costing more than £100 you will be covered under Section 75 of the Consumer Credit Act, meaning your card company will refund your money.
If your flight cost less than £100 you may have protection under the chargeback scheme.
Please speak to your debit/credit card provider if you require more details about Section 75 and chargeback.
Will I get a refund from ATOL for my flights?
If the worst does happen you should contact the company you paid for your holiday for the best advice.
If you have booked your holiday with a travel agent as part of a package (flights and accommodation together) then you should be covered for a refund under the ATOL scheme.
If you are already on holiday the scheme will make sure you can finish your trip and return home at no additional cost to you.
You may also have protection if you built your own flights and accommodation online using the same provider and completing the purchase as one transaction.
Going away soon?
If you're going on holiday soon or you're planning your summer holiday remember to arrange your travel insurance as soon as you have booked your trip.
It's easy to get cover for your medical conditions, we don't need a doctor's certificate or a list of your medication.
We cover hundreds of medical conditions including;
• Heart conditions
• Diabetes
• Cancer
• Mental health conditions
Compare prices on our website or call us free on 0800 294 2969 for a quote.
Insurance for pre-existing medical conditions
Compare up to 48 prices online in minutes with cover for hundreds pre-existing medical conditions including heart conditions, diabetes and cancer. Prefer to speak to someone?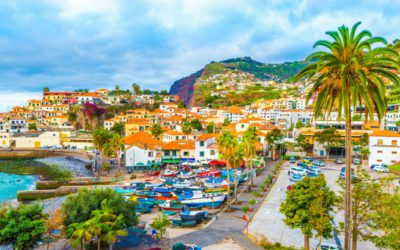 There is no doubt holidays have faced disruption due to the Coronavirus pandemic. Changes to the FCO's original list of "travel corridors" and the...
read more