by Dale Robinson
-
1 March 2021
There was finally some good news last week as the Prime Minister announced his "roadmap" out of lockdown, sparking fresh hope for 2021 holidays.
The next few weeks will see restrictions eased cautiously, with some UK accommodation opening from 12th April and the rest from 17th May, when it is hoped that international travel will also be permitted.
This was welcome news for those hoping for a well-deserved holiday after almost a year of disruption caused by the Coronavirus pandemic, and with EasyJet reporting a 630% spike in bookings overnight, it's clear to see the impact the announcement had.
Can I go abroad from 17th May?
International travel is due to resume by 17th May 2021 but this is subject to a review by the Department for Transport, which will be published on 12th April.
Where will I be able to go?
It remains unclear if the "travel corridor" system will be re-introduced this year, although Paul Charles from travel consultancy the PC Agency said in this week's Daily Mail, that "testing and digital health apps, which prove if someone has been vaccinated, are likely to take over from travel corridors".  
What about cruising?
Crusing has been treated differently from other foreign travel, so this still depends on the government lifting current restrictions on all cruise travel.
If the April review gives the green light to cruising then it could be possible that they set sail by the end of May.
Don't forget to ask about the cruise-specific benefits of Travel Insurance or see our Travel Insurance for Cruises page.
Will there be a "vaccine passport"?
Greece, Spain and Cyprus have all expressed an interest into the possibility of a vaccine passport and talks are ongoing.
We should find out more on 12th April.
What about Staycations?
You will be able to to go to a holiday let or self-contained accommodation from 12th April, (same household only), and check into a hotel or B&Bs from 17th May, the same time as international travel is set to return, which allows you to plan in advance and at least have something to look forward to.
Can I arrange Travel Insurance if I book my holiday now?
The government's advice remains clear in that you should still arrange Travel Insurance if you have booked a holiday.
We would recommend that unless you have multiple trips booked you take out single trip cover, which is a policy for one holiday any time within the next 18 months.
Don't forget that Travel Insurance provides cover for staycations too.
You should always check government advice before you depart, to ensure it is safe to travel to your destination and your policy is valid. When current restrictions on travel are lifted, your protection will start straight away – for example if you needed to cancel your holiday due to an unforeseen medical emergency, family bereavement or redundancy (please note cancellation terms vary by insurer).
You can compare prices online or find out more about Travel Insurance for Coronavirus here, and if you need more advice you can call us and we will be happy to help.
Travel Insurance with cover for Covid-19 and pre-existing medical conditions
Compare prices online in minutes with cover for coronavirus and hundreds pre-existing medical conditions including heart conditions, diabetes and cancer.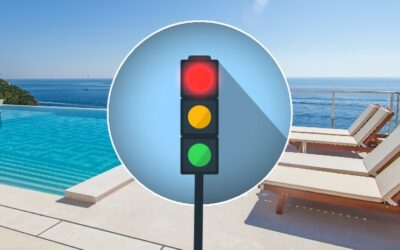 The government finally announced details of its much-awaited Traffic Light system yesterday, giving hope to sun-starved holidaymakers making plans...
read more