by Dale Robinson
-
26 May 2021
Millions of sun-starved Brits booked their summer holidays after the government lifted the ban on international travel in May.
However, while the primary purpose of the red, amber and green lists is to detail whether or not you need to quarantine on your return (and for how long), there is still confusion over whether you can travel to amber and red countries, how the lists work in relation to FCDO advice and whether or not you can get Travel Insurance.
Firstly, holidays abroad are no longer illegal, and destinations have been categorised into green, amber and red, depending on that country's current situation with Coronavirus.
While there were 12 countries initially placed on the "green list", (where no quarantine is required), many popular countries were placed on the 'amber' list, including Spain, Greece, Italy, France and the USA.
Since the list was announced, other countries have also announced changes to their entry requirements, including popular destinations like Greece and Spain – leading to more confusion over whether or not we can travel there for a holiday at the moment.
How does this affect Travel Insurance?
When it comes to Travel Insurance, the government continues to reinforce that "getting the right Travel Insurance is one of the most important things you can do before you go", but it is important to remember that most Travel Insurance policies will not cover you if you travel against FCDO advice, which is not necessarily consistent with the green, amber and red lists.
All Travel Insurance policies are different and so it is important to check that you are covered, if you plan on visiting a country on the amber list.
Firstly, you should always check the check the FCDO website for advice, remembering that your Travel Insurance is not valid if you travel to a country where the FCDO have advised against all, or all but essential travel. 
Can I get insurance for countries on the amber list?
At Just Travel Cover, our Travel Insurance policies continue to be based on the latest FCDO advice, and are not impacted by the Traffic Light system.
So we recommend you always check the FCDO website for the particular country you are looking to travel to.
Remember that wherever you're planning on going, you can still buy Travel Insurance now for any country, even if the FCDO advise against travel, but no cover would be in place until that advice against travel is lifted – once that does happen, your cover will automatically be in place.
Compare prices from multiple providers online using the link below, or give us a call and we'll do the shopping around for you, to find you the best deal.
*All information correct as of 26/5/21. Cancellation T&Cs apply. Always check policy wording. There may be entry requirements to a country you are visiting. We advise check government websites for up to date information. All information published here correct at time of writing.
Get Travel Insurance for amber countries 
Always check the FCDO website for country-specific advice and note there is no cover if you travel to a destination where the FCDO advise against all or all but essential travel.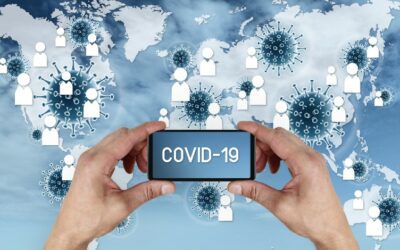 With travel restrictions easing more people are booking holidays for the weeks and months ahead, finally confident of a well-deserved break away....
read more