by Dale Robinson
-
5 June 2020
Due to the Coronavirus pandemic the UK government are currently advising British nationals against 'all but essential travel', leading to many holidays being cancelled or postponed.
This has left many people wondering if they can or should still buy Travel Insurance – and what is included.
We know that you will not stop dreaming of your next destination and planning your next break, but of course it is important we stay home today, so we can travel again when it is safe to do so.
The government still recommends arranging Travel Insurance, so we wanted to let you know you can still buy Travel Insurance from us for your future holiday, comparing prices from multiple insurers on our website. We would recommend that unless you have multiple trips booked you take out single trip cover, which is a policy for one holiday any time within the next 365 days.
As always you will need to check the government advice before you depart, to ensure it is safe to travel to your destination and your policy is valid, and when that advice does change, your protection will start straight away. For example if you needed to cancel your holiday due to an unforeseen medical emergency, family bereavement or redundancy (please note cancellation terms vary by insurer).
You will also be protected when on holiday for emergency medical treatment you may need, loss of your baggage, money, etc. It is important to remember that Travel Insurance is there as a safety net, to offer financial protection from unforeseen events that may occur before or after your holiday.
Will I be covered for coronavirus if I buy Travel Insurance now?
This is a common question at the moment and the answer varies by insurer. Some of our insurers will provide cover for emergency medical expenses and repatriation (getting you home) if you catch the virus when on holiday (provided you have not travelled against FCO advice).
Please note however, you will not be covered under your Travel Insurance if you need to cancel your holiday for anything relating to the virus, as it is now a known event. We advise that you read the Covid-19 document and the policy wording carefully for each insurer, (you will see these alongside the list of prices when you get a quote), as some will also have an exclusion for anything relating to Coronavirus.
What is my holiday cannot go ahead due to coronavirus?
If your holiday cannot go ahead because government advice does not change before you're due to travel then we understand you may wish to change dates on your policy. If your holiday dates are moved we can change the dates of your single trip policy at no extra charge, up to 18 months of your original booking, although this depends on your insurer. Just complete this form, email us or speak with our live chat team between 9-5 Monday-Friday to discuss your options.
Insurance for pre-existing medical conditions
Compare up to 48 prices online in minutes with cover for hundreds pre-existing medical conditions including heart conditions, diabetes and cancer. Prefer to speak to someone?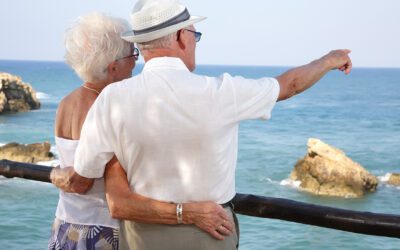 British holidaymakers who have been fully vaccinated could skip amber list quarantine rules under plans being drawn up by the government, according...
read more