by Sam Leaver
-
23 November 2017
It's always summer in the Caribbean. The months of January and February are the best time to go on a Caribbean holiday with the hurricane season now over, gorgeous temperatures of +24-29, bright sunshine to boost your vitamin D and joy intake, and carnivals taking place to celebrate life, freedom, and the rich cultural heritage of this paradise on Earth.
Trinidad and Tobago
February 27 and 28
Thought to have originated in the 18th century, the Trinidad and Tobago Carnival is the biggest in the Caribbean. Originally mocking the celebrations of the French plantation owners and celebrating the abolition of slavery, it is now an infectious explosion of bright colours, Calypso and Soca music, and fun for everybody. The visitors – with a bit of advance planning – can join in the festivities by donning costumes and dancing in the streets. When the festivities quiet down, it's time to kick back and chill on Trinidad's Maracas Beach or Tobago's Pigeon Point Beach.
Dominica
Opening Parade and Official Ceremony – February 4 in Roseau
Jump-Up: February 27 and 28
Mas Dominik is Dominican Carnival, taking place on Monday and Tuesday before Ash Wednesday and celebrated with exciting jump-ups (street parties), costumed parades, music, and delicious street food. In the months leading up to the carnival, the celebrations gradually heat up with Calypso music contests, steel band concerts, village feasts and pageants. The carnival culminates with the dramatic crowning of the Carnival Queen.
Aruba
February 27 and 28
The Carnival opens in the days after New Year with a torch parade and celebrations continue until Ash Wednesday (March 1). Throughout this time visitors can revel in costumed parades taking place in the streets of Oranjestad, the island's capital, festive jump-ups (parties), and steel band music. Don't miss the night-time Lighting Parade – an unforgettable show of costumes illuminated with tiny lights.
Puerto Rico
February 22 – 28
The Ponce Carnival is a family-friendly affair in the historic city of Ponce, on the island's south coast. It's a week-long celebration of parades with wildly decorated floats and an irresistibly exciting mix of costumed people, music, and merriment. The biggest day is Sunday, when a Grand Parade of dancers in exotic costumes shimmies its way through the city. Vejiantes – a show of colourfully dressed devils with horned paper-mâché masks and bat wing sleeves – is a must-see. The week-long carnival culminates on Fat Tuesday with a mock funeral called Entierro de la Sardina, or the Burial of the Sardine.
Bonaire
February 7 – 17
The Carnival is the biggest cultural event on Bonaire and is very family-friendly, with a children's parade and festival. This is a celebration for all ages – from the youngest to the elderly – filled with unforgettable music, spectacular floats, and a unique display of original costumes decorated with sequins, feathers, and colourful stones. The festivities culminate with the crowning event, with everyone parading to the Kralendijk Stadium parking lot, where the burning of King Momito's effigy takes place.
Planning to go on a Caribbean holiday to get your fill of sunshine and celebration? Travel insurance from Justtravelcover.com provides high quality affordable cover for most unforeseen eventualities, for travellers of all ages and with any pre-existing medical condition. Get a quote online or call us on 0800 294 2969 – we are happy to help!
Insurance for pre-existing medical conditions
Compare up to 48 prices online in minutes with cover for hundreds pre-existing medical conditions including heart conditions, diabetes and cancer. Prefer to speak to someone?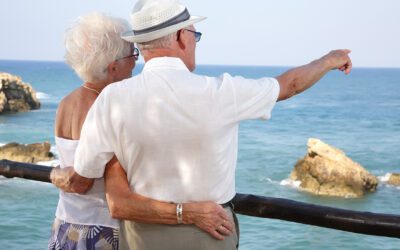 British holidaymakers who have been fully vaccinated could skip amber list quarantine rules under plans being drawn up by the government, according...
read more