by Sam Leaver
-
22 July 2018
Us Brits can't get enough of Spain, taking top spot it was the most post popular destination visited by our customers in 2018.
Whether it's sun seeking on the Costa Del Sol, family fun in the Balearics or taking in the vibrant cities of Barcelona, Madrid and Seville it's easy to see why more than 18 million of us set off for Spain every year.
Sun screen and sunglasses will definitely be on your essentials list, but one thing not to forget is your Travel Insurance.
Do I need Travel Insurance when travelling to Spain?
We always recommend buying comprehensive travel insurance that includes a high level of medical cover (we'll cover you for up to £15,000,000), as well as cover if you need to cancel your trip and protection for your baggage and valuables. Check the policy excess prior to buying Travel Insurance as you will be responsible for paying this as the first part of any claim​
Does my EHIC mean I don't need Travel Insurance?
If you have an EHIC you will be covered for state provided medical treatment, this means you will be covered for the same medical care as residents of that country, however the EHIC is not a replacement for Travel Insurance. The cover is not generally as comprehensive as our NHS service in the UK. In Spain you may be transferred to a private hospital in an emergency where you would be responsible for the costs of treatment and the ambulance. There will also be no cover if you need to be repatriated home to the UK.
What if I need to cancel my trip to Spain?
Travel Insurance will cover the cost of your trip if you can no longer go on your holiday, for example due to illness or injury. When arranging your Travel Insurance double check that the cancellation covers the full value of your holiday, including your flights and accommodation.
We can insure you for up to £12,500 per person for holiday cancellation. If you're planning a trip costing more than £12,500 per person we would recommend contacting us free on 0800 294 2969 for a bespoke quotation.
What if I need treatment for my medical condition when I'm in Spain?
We've got you covered. We'll complete a basic medical screening with you so that you can be covered for your pre-existing medical conditions. We don't need to know the name of your medicine or tablets, just how many you take. Don't worry if you can't get cover elsewhere, we cover hundreds of pre-existing medical conditions.​
Will my suitcase be covered if it is lost?
Most policies will include baggage cover as standard so you'll be covered if your luggage is lost, stolen or damaged from the moment you leave home, during your trip as well as on your return back into the UK.
Our policies cover up to £3,000 for your baggage and valuables as well as £300 for money, find out more about limits and what is covered in our baggage blog >
More useful information:​
Currency:
The days of the Peseta are long gone with the Euro (€) being adopted since 2002. Debit and credit cards are widely accepted but check the conversion charges with your bank prior to travel. Always pay in the local currency (Euros) never ask them if you can pay in £ otherwise you'll pay double the conversion charge.
Language:
Spanish (Castillan) is the most widely spoken language in Spain, buy in many holiday hotspots English will be understood, although it won't hurt to test your language skills as the locals will love it. Learn 13 must-know phrases for your next visit to Spain >
Tipping:
It's optional in most European countries but we recommend leaving a small tip if you feel you have received good service and would like to show your appreciation. Add an additional 10% to 15% when visiting a restaurant and leaving the maid 1 or 2 Euros per night is a good way of saying thank you.
Travel Insurance:
Compare travel insurance for your trip to Spain from multiple specialist insurers, get your quote online or call our insurance experts **FREE **on 0800 294 2969 and we'll match the right policy to you and your trip.
Insurance for pre-existing medical conditions
Compare up to 48 prices online in minutes with cover for hundreds pre-existing medical conditions including heart conditions, diabetes and cancer. Prefer to speak to someone?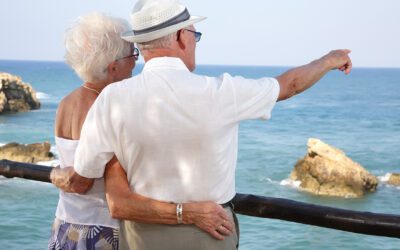 British holidaymakers who have been fully vaccinated could skip amber list quarantine rules under plans being drawn up by the government, according...
read more