by Dale Robinson
-
6 January 2022
Holiday hopes were given a major boost yesterday as the government confirmed that pre-departure Covid-19 tests for traveling to England are to be scrapped from this Friday, 7 January.
It was confirmed that fully-vaccinated travellers will no longer have to present a negative Coronavirus test before being allowed to return home after being on holiday, removing the worry of having to isolate overseas.
There was a further change too, in relation to the tests holidaymakers need to take when they arrive back in England. From 4am on 9th January you will no longer need to do a PCR test and quarantine until you get a negative result.
Vaccinated travellers can instead take a cheaper lateral flow test within the two-day window, and there is no requirement for self isolation while awaiting the result.
None of the current travel rules will change for unvaccinated travellers, who must continue to present a negative pre-departure test, quarantine for 10 days upon arrival, and take a PCR test on days two and eight of self-isolation. This may be reduced to five days' quarantine in England for those who opt to purchase a third Covid test, taken on day five.
The rule changes are welcome news for those desperate for a well-deserved holiday this year, but the government's foreign office continue to reiterate the importance of Travel Insurance.
You should make sure you're covered should you need to cancel your holiday, or if you need medical treatment abroad, which could lead to an extended stay and you missing your scheduled flight back. If you have pre-existing medical conditions this is even more important – and essential you declare them when organising cover.
Find out more about what's included on our Travel Insurance policies in terms of Coronavirus here, or get a quote using the link below.
Take Travel Insurance for peace of mind
Travel Insurance is more important than ever. There's no age limit on our policies and cover for pre-existing medical conditions.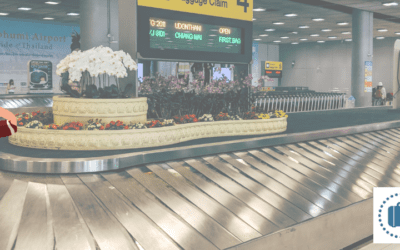 Smart Luggage, the award-winning, real-time insurance policy for lost luggage is now available to buy from just £3, even if you already have your...
read more