by Dale Robinson
-
29 June 2020
Update: July 14/2020:We are now able to provide enhanced cover for Coronavirus with some schemes, including if you cannot travel because you have contracted the virus or need to self-isolate.
Please see our Travel Insurance for Coronavirus page for more detail and the latest advice. 
Original post.
With travel restrictions now gradually easing across the globe and current restrictions being reviewed this month it seems many are becoming hopeful once again of getting a well-deserved holiday this year.
Despite the government still advising against all but essential travel, the possibility of "air bridges" may mean that safe travel may well be possible sooner than many thought. That's good news for those with holidays booked and for anyone who has already had to move a holiday, as well as those looking to take advantage of cheap deals.
It has also lead to many questions about Travel Insurance, including when to buy and what is covered.
​Can I still buy Travel Insurance?
While many companies have stopped selling Travel Insurance at the moment, we can still help you secure a policy today.*
My holiday has been moved to next year, do I need to and can I buy Travel Insurance now?
We can provide a quotation for a holiday up to 365 days in the future or you can purchase Annual Multi Trip cover and start the policy straight away or up to 90 days in the future**
​If I buy Travel Insurance now will I be covered for COVID-19?
It is important to note that if you purchase a new policy now, it will not cover any trip cancellation or disruption in relation to Coronavirus.​
*Note: update July 2020: we now have policies that will provide enhanced cover. Please see our dedicated Travel Insurance for Coronavirus page.
But if I contract coronavirus on holiday does Travel Insurance provide cover for emergency medical treatment?
The above exclusion only applies to cancellation or disruption claims. That means that if you were to contract coronavirus on holiday, emergency medical expenses would be covered under your Travel Insurance, provided you have acted in acccordance with the terms and conditions of the policy wording, have made a full and accurate declaration for all pre-existing medical conditions and are not travelling to a country whereby the FCO has advised against visiting.
Don't forget that having Travel Insurance in place will also give you peace of mind that you're covered for any emergency medical treatment you may need, repatriation, baggage and much more, including the option of End Supplier Failure Insurance which provides cover if your travel or accommodation provider ceases trading and your holiday is not covered on the ATOL protection scheme.
To help make this clearer we have also produced a Covid-19 document for each insurer which explains what is and is not covered in more detail. Please ensure you read this before going ahead with your policy.
​*Although we can still provide a Travel Insurance policy at this time please note there will not be any cover in place whilst the FCO has advised against all but essential travel. As soon as restrictions are lifted your policy benefits will automatically be in place.
**Annual policy terms vary by insurer.
Insurance for pre-existing medical conditions
Compare up to 48 prices online in minutes with cover for hundreds pre-existing medical conditions including heart conditions, diabetes and cancer. Prefer to speak to someone?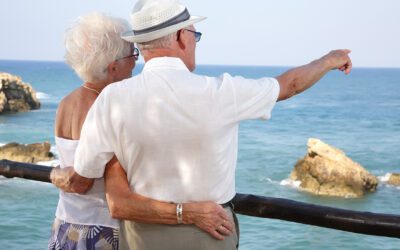 British holidaymakers who have been fully vaccinated could skip amber list quarantine rules under plans being drawn up by the government, according...
read more