by Sam Leaver
-
22 April 2019
British holidaymakers are increasingly likely to book a holiday to Europe this summer following the Brexit delay, with Spain, Greece and Italy some of the most popular destinations that make up our top picks.
Knowing that nothing will change in the short term should give people "total confidence" to book their summer holidays, say ABTA, although the advice as always is to ensure you have comprehensive Travel Insurance in place.
With a rise in holiday bookings to our neighbouring countries we take a look at some of the most popular destinations and what you can expect if you're planning a break this summer.
Barcelona, Spain
What to expect:
In Barcelona you can expect nice warm days at this time of year; the average temperature for May is 20°C but remember to pack an umbrella as you may experience the occasional shower.
What to do:
A visit to the iconic La Sagrada Familia is a must.
Designed by Antoni Gaudí the unfinished one-of-a-kind Roman Catholic Church is part of an UNESCO World Heritage Site. It has taken more than 135 years to construct the temple with the expected completion date set for 2026.
Santorini, Greece
What to expect:
Temperatures are high making May one of the best times of year to visit sumptuous Santorini.
Avoid the busy summer crowds and grab a prime spot amongst the cliffside villages to watch the sunset on this breathtaking island.
What to do:
Take a tour the famous Minoan ruins of Akrotiri. The mud brick town has been preserved for centuries, in recent years a shelter has been constructed around the ruins to protect them from the elements. Once you've taken a tour of the ruins head to Red Beach, famed for its volcanic red-hued sand.
Algarve, Portugal
What to expect:
Mild and sunny all year round the Algarve is packed with beaches and framed by golden cliffs.
What to do:
Visit the picturesque rock formation of Ponta da Piedade – one of the most famous tourist attractions of Portugal. This dramatic limestone coastline is formed of sea pillars, fragile rock arches and hidden grottos, all of which have been chiselled-out by savage winter storms.
Lanzarote, Canary Islands
What to expect:
Remember to pack your shorts, beach wear and sun screen if you're heading to luscious Lanzarote (or any of the Canary Islands – famed for year-round sunshine the average temperature for May is in the early 20s!
What to do:
The island of Lanzarote is classed as UNESCO designated a Biosphere reserve with the core area being the Timanfaya National Park. The entire park is made up or volcanic soil and has an impressive statue "El Diablo" created by César Manrique.
Rome, Italy
What to expect:
It's generally dry in May and you'll get consistent temperatures in the high teens. With up to 12 hours sunlight you'll have time to explore many of the sites that this beautiful city has to offer.
What to do:
No visit to Rome would be complete without a visit to the Colosseum and Roman Forum. The amphitheatre was used to host gladiatorial contests and public spectacles and it is estimated that the average audience was 65,000. With 4 million tourist visiting Rome per year May is the perfect time to avoid the huge crowds during the summer.
Paphos, Cyprus
What to expect:
Enjoy sun in Cyprus as temperatures reach the mid 20s at this time of year in Paphos, the popular city on the southwest coast of this Mediterranean island.
What to do:
Visit the Tombs of the Kings which are underground tombs and chambers that were used by residents of Nea Pafos from the third century BC to the third century AD. The entrance fee to the UNESCO World Heritage Site costs €2.50, the tombs were not used by Royalty and earned their name from their grand appearance.
Gozo, Malta
What to expect:
As Malta moves into the summer months the average temperature is around 19°C – a great place to visit for sun, sea, culture, attractions and year-round events.
What to do:
Take a short boat trip to the Blue Lagoon where you will find white sandy beaches and calm crystal-clear warm waters – the ideal place for swimming, snorkelling, scuba diving or relaxing.
Tenerife, Canary Islands
What to expect:
Following warm April weather the temperature continue to rise in Tenerife – with temperatures comfortably in the mid-20s you're guaranteed the weather in Tenerife!
What to do:
Whether you want to get lost in nature, relax on the beach, climb Mount Teide, or have fun at a theme park, there really is something for everyone on "the island of a thousand experiences.
Fill yourself with energy with an endless selection of activities but, above all, don't leave Tenerife without trying the food – sit on a terrace with sea views and taste the local shrimps – a delicious experience.
Don't forget your Travel Insurance
Wherever you decide to travel this May don't forget to pack your Travel Insurance.
There are no upper age limits on our single trip policies and we can cover hundreds of pre-existing medical conditions including heart conditions, diabetes and cancer.
Compare prices online or call our agents **FREE **on **0800 294 2969 **and we'll help find you the best policy to suit your individual requirements.
Insurance for pre-existing medical conditions
Compare up to 48 prices online in minutes with cover for hundreds pre-existing medical conditions including heart conditions, diabetes and cancer. Prefer to speak to someone?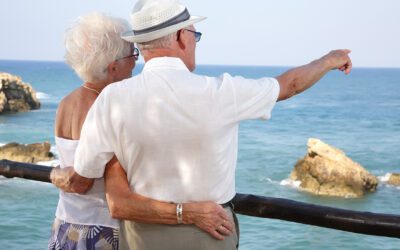 British holidaymakers who have been fully vaccinated could skip amber list quarantine rules under plans being drawn up by the government, according...
read more