by Phil Day
-
13 October 2020
The essential travel guide during COVID-19
By Phil Day, Superintendent Pharmacist – Pharmacy2U
Many of us have already seen our highly-anticipated holiday plans disrupted as a result of the coronavirus pandemic.
With no end in sight, it looks as if the complications around booking a trip are set to continue into 2021.
In this article I'm going to look at the Government's guidance, using the questions we're most frequently asked by our patients, to give would-be travellers the essential information you need to plan your trips.
What to do if you've got a health condition…
If you already have an underlying health condition, then there are a some precautions you can take to help mitigate the risks of international travel.
Get any medicines you need in advance. Make sure you have the medicines you need before travelling. This means you won't have to try and track them down in a foreign country during a time of crisis when healthcare may be under pressure, and should any unexpected quarantine period be imposed, you should make sure you have enough to cover this.
Talk to your GP if you have any concerns. If there are any concerns you have about travelling with your condition, then book an appointment with your GP before committing to the trip. They'll know your medical history and be able to discuss your condition in greater detail. Please note that the coronavirus has changed how GP appointments are booked.
Know your destination. Research is now even more crucial when travelling, so it's important that you take some time to familiarise yourself with the country you'll be visiting. You can start by looking at the UK Government's website which has advice for foreign travel.
Get the appropriate Travel Insurance. When applying for your holiday insurance, make sure to fully disclose any pre-existing medical conditions as it may affect the type of cover you need.
What happens if you catch COVID-19 on holiday?
It's important to understand what to do if you start exhibiting symptoms associated with a coronavirus infection.
The symptoms to look out for are:
A high temperature
A new continuous cough
Loss or change to your sense of smell
If you experience any of these symptoms, you'll need to follow the advice of the local government or healthcare authorities.
You should stay indoors to minimise contact with others, as you would with the flu, then contact your health provider and insurance company to get their input on what to do next.
If the symptoms escalate then seek medical help immediately.
How to prepare before your trip
The coronavirus has caused much disruption around the world, leading to many people having to cancel their holiday and travel plans.
It's also a fast moving situation where the guidance can change quickly, sometimes even overnight – so preparation is crucial.
You need to research the rules and regulations of all the countries involved in your journey and make sure you've got travel insurance, as well as any medicines you will need.
Read our coronavirus travel guide for more information.
Pharmacy2U is the the UK's largest NHS-approved online pharmacy and has partnered with Just Travel Cover to provide guidance and support to travellers living with medical conditions. 
Travel Insurance for pre-existing medical conditions and Covid-19 cover
Compare up to 48 prices online in minutes with cover for hundreds pre-existing medical conditions including heart conditions, diabetes and cancer.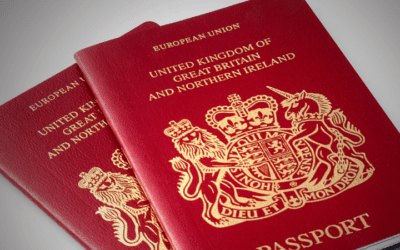 The rules around passport validity date have changed since Brexit and it's caused some confusion among travellers, with many believing their...
read more