by Dale Robinson
-
4 July 2020
Summer holidays are back on the table for millions of Brits as the Foreign Office (FCO) has updated its travel advice, publishing a "safe list" of countries that UK travellers can now visit for a well-deserved break from today, 4 July 2020.
There was also positive news for hopeful holidaymakers concerned about having to quarantine on their return, with the announcement of "Travel Corridors", a list of 59 countries that you can now travel to without having to self-isolate when returning to the UK (providing they are the only places you have been to, or stopped in during the previous 14 days).
Popular destinations including Spain, Greece, Italy and Cyprus all feature on both the FCO's safe list and have a travel corridor in place, which is welcome news for those looking for a getaway not too far away.
When can I go on holiday?
You can travel to any country on the list below from 4 July, but if you do not want to self-isolate in the UK when you get back, you can travel to any country in black, from 10 July.
Where can I go on holiday?
This may seem a little unclear, so we've merged the lists for you, highlighting all the countries the FCO say you can now travel to, marking in red those where you will need to self-isolate when you return to the UK.
Exempt countries and territories:
Europe
Austria
Andorra
Belgium
Croatia
Cyprus
Czech Republic
Denmark
Estonia
Finland
France (overseas territories of France are listed separately, where included in the exemption)
Germany
Gibraltar
Greece
Hungary
Iceland
Ireland
Italy
Latvia
Liechtenstein
Lithuania
Luxembourg
Malta
Monaco
The Netherlands (not including the constituent countries and special municipalities located in the Dutch Caribbean)
Norway
Poland
Portugal (only The Azores and Madeira)
San Marino
Serbia
Slovakia
Slovenia
Spain
Switzerland
Turkey
Americas
Antigua & Barbuda
Bahamas
Barbados
Bermuda
Canada
Cayman Islands
Dominica
Grenada
Jamaica
Martinique
South Georgia & the South Sandwich Islands
St Kitts and Nevis
St Lucia
St Pierre and Miquelon
St Vincent and The Grenadines
Trinidad and Tobago
Turks and Caicos Islands
Asia-Pacific
Australia
Brunei
French Polynesia
Hong Kong
Japan
Macao
Malaysia
New Zealand
Taiwan
Thailand
Singapore
South Korea
Vietnam
Wallis and Futuna
Africa
Antarctica
British Antarctic Territory
RED = you must self-isolate when returning to the UK (no travel corridor). List correct as 4/7/20.

What does this mean for Travel Insurance?
As long as you are travelling to a country on the FCO's "safe list" then you can be covered by Travel Insurance and protect yourself, your family and your holiday as you usually would, with the advice as ever to arrange as soon as you have booked.

If you have recently bought Travel Insurance for a holiday to a country that now features on the FCO's "safe list" then your policy will now automatically be in place. This means you'll be covered should you need to cancel your holiday for an insured reason and will be in place when you set off on on holiday (to cover your baggage, medical expenses, etc.)
If you've not yet arranged Travel Insurance or you're looking to book a holiday soon you can get a quote online today. All providers on our website will provide cover for up to £15m in Emergency Medical Expenses, which includes if you were to catch Coronavirus while on holiday.
You can enter your details once and compare cover and prices from a range of insurers on our website. There's no age limit on single trip policies and whether your next holiday is next week or next year we'll help find the policy you need, so you can get back to planning your well-deserved break.
 What about entry requirements for a specific country?
This information is being updated regularly, so we recommend looking at the "Entry Requirements" section of the FCO Travel Advice website.
Insurance for pre-existing medical conditions
Compare up to 48 prices online in minutes with cover for hundreds pre-existing medical conditions including heart conditions, diabetes and cancer. Prefer to speak to someone?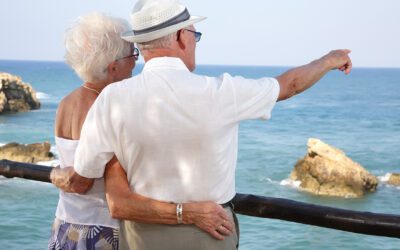 British holidaymakers who have been fully vaccinated could skip amber list quarantine rules under plans being drawn up by the government, according...
read more