by Dale Robinson
-
10 December 2021
This year we're joining in with Christmas Jumper Day and raising money for a local charity close to our hearsts – the Red Sky Foundation.
We have worked alongside  Red Sky Foundation for a number of years, a charity which supports babies, children and adults who are born with, or develop heart conditions.
Parents Sergio & Emma Petrucci set up the charity after experiencing first hand the great work of the NHS team at the Children's Heart Unit in Newcastle-upon-Tyne back in 2015, when their daughter Luna received life-saving after she was born with a serious heart problem.
The couple wanted to express their thanks by raising money to help fund machines, equipment, specialist nursing care, holistic treatment and much more by collaborating with CHUF (Children's Heart Unit Fund). Red Sky Foundation also run a public access defibrillator project to help make the communities, high streets, schools and work places a safer place to be.
So, by supporting the foundation this December we're helping them continue their great work – and you can join in too!
Join us today (Friday 10 December) by donning your Christmas attire and sharing your photos to social media – make sure you tag Just Travel Cover and Red Sky Foundation (links below) – and if you'd like to donate, you can do so on Just Travel Cover's fundraising page, where you can also keep track of how much is raised throughout the day!
It doesn't matter if you're at home, in front of a computer or on another planet you can join in the most awesome day of the year wherever you are in the world and help support Red Sky Foundation mend some broken hearts.
So follow us on social media to see our team in Christmas Jumper action, visit the Just Travel Cover fundraiser page to keep track or donate, and most of all, have a wonderful day.
Here's all the information you need:
Ways to donate
We would love to keep track of how much we collectively raise for the Red Sky Foundation,  so the best way to donate would be to visit Just Travel Cover's fundraising page and click 'Donate now'.
Alternatively you can text JTC to 70450 to donate £3 or add the number of your choice to choose your donation amount. For example:
For example, you may wish to donate £7 so you could do so by texting JTC 7 to 70450
To donate £5 text JTC 5
To donate £10 text JTC 10 
To donate £20 text JTC 20
Texts cost donation amount plus network rate. 
Visit Just Travel Cover's Red Sky Foundation Fundraiser page
You can join in by wearing your Christmas jumper and donating whatever you can.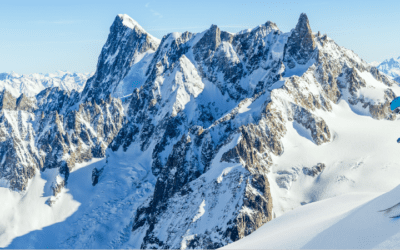 People travelling from the UK to France will no longer have to self-isolate on arrival or show proof that their trip is essential from Friday...
read more