by Dale Robinson
-
17 June 2021
British holidaymakers who have been fully vaccinated could skip amber list quarantine rules under plans being drawn up by the government, according to new reports.
The new proposal would allow those who have had two Covid-19 jabs to avoid quarantine on their return from countries on the amber list, which currently include Spain, France, Italy and the USA –  although they would still need to be tested.
Several news reports including this one in the Guardian have suggested the change is being considered by officials, amid the confusion created by the traffic light system and FCDO advice. 
Most still plan 2021 getaway
The speculation comes at a good time, after our survey found that almost two thirds of people are still hoping for a holiday this year. 
The survey – which was completed by more than 1,600 British travellers – revealed that the majority of people (67%) would not  travel to a country on the amber list, with 28% concerned about the need to quarantine on return.
The proposed new rules would effectively turn amber countries green for vaccinated people and inevitably lead to a spike in summer holiday bookings.
Travel Insurance more important than pre-Covid
With the majority of people still hoping of a holiday this year, and a third already booked for 2022, it is clear that people are still concerned about the impact Covid-19 could have on their holiday –  the most common concern is catching the virus on holiday and needing hospital treatment. It was little surprise therefore to see that 82% considered Travel Insurance more important than the days before Coronavirus.
Andrew Jackson, Managing Director at Just Travel Cover said:
"The pandemic has been absolutely devastating for the travel industry, but this survey gives us reason to be optimistic, with the majority (62 per cent) of those surveyed indicating that they still hope for a holiday this year, and people already booking up for next year. Despite the rise in UK breaks and Seacations, it's clear that thirst for a foreign holiday is still there".
Mr Jackson added:
"We know that – as we emerge from this crisis –  people's attitudes towards insurance have changed. We have adapted policies to include cover for Coronavirus, as well as new policies tailored towards staycations and UK cruises which include cover for emergency medical expenses – something which most standard UK policies exclude – so we are in the best possible position to provide the peace of mind people need".
Whether it's a staycation, a cruise or a well deserved week in the sun, there is no age limit on our Travel Insurance, cover for pre-existing medical conditions and activities – and you can compare prices and cover from a range of insurers using the link below.
No cover to any country where the FCDO has advised against all, or all but essential travel.
Arrange Travel Insurance today
Always check the FCDO website for country-specific advice and note there is no cover if you travel to a destination where the FCDO advise against all or all but essential travel.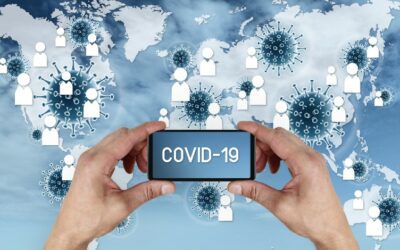 With travel restrictions easing more people are booking holidays for the weeks and months ahead, finally confident of a well-deserved break away....
read more