by Sam Leaver
-
22 August 2019
We're delighted to announce that we have raised more than £6,000 for Macmillan, as our year-long partnership with the cancer charity comes to an end.
Here at Just Travel cover we strongly believe it is important to give something back and as such we work with a different charity every year to make a difference by offering up our time, energy and resources to raise as much as we can to help support the great work of these charities.
Over the last twelve months we've hosted an exciting programme of events and initiatives to raise a combined total of £6,162.75 for Macmillan.
Fundraising ranged from bake sales and sponsored trails to coffee mornings, a Christmas Jumper Day, competitions in our call centre and our staff even went along to the local shopping centre to help shoppers with their bags. But the main event in our fundraising calendar was a glitzy Charity Ball that took place at 120-capacity Ramside Hall in November, where more than £3,000 was raised by our incredible staff and their families – thanks to an array of prizes donated by partners from across the UK.
We all know someone who has been affected by cancer; at Just Travel Cover we speak to people with cancer every day, helping them find travel insurance to take the trips that many find imperative to their treatment and wellbeing. Sadly, more than half of us will get cancer and we're delighted to have worked with Macmillan and raise this amount of money to help them in their quest to support patients live their lives – no matter what.
The £6,162.75 we have raised will help Macmillan Cancer Support fund:
A Macmillan nurse for more than 215 hours.

90 liquidisers for people who can't eat solid food as a result of their cancer diagnosis.

Cancer Information Nurse Specialists giving support on the Macmillan Support line for 10 hours.

35 Macmillan Grants to help 35 people with the cost of travel to their appointments for treatment.

£6,072 could help run a small Macmillan benefits advice service for 1 month
Dale Robinson, marketing manager at Just Travel Cover said "we're thrilled with the amount of money our staff have raised; we feel passionately about helping those with medical conditions, it is the backbone of our business and it's important to give something back. The partnership has been a great motivator for our staff too who rightly feel a warm sense of pride in having raised a huge sum of money through the events they have organised"​
Jane Curry, fundraising manager at Macmillan (Sunderland and South Tyneside) added "we're so grateful to Just Travel Cover and it has been a pleasure working with their staff. It's a huge amount of money – enough to fund a Macmillan nurse for more than 215 hours! Their dedication to organising fundraising events has been exceptional and I am thrilled to have been part of it."
We will be announcing a new charity partnership for 2018/19 as we aim to grow our programme of corporate social responsibility by offering even more time energy and resources.
Find out more about specialist travel insurance for cancer patients >
Insurance for pre-existing medical conditions
Compare up to 48 prices online in minutes with cover for hundreds pre-existing medical conditions including heart conditions, diabetes and cancer. Prefer to speak to someone?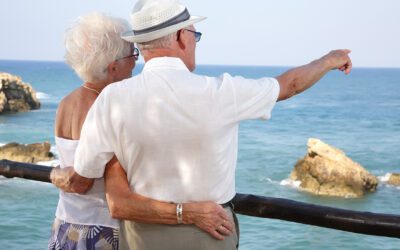 British holidaymakers who have been fully vaccinated could skip amber list quarantine rules under plans being drawn up by the government, according...
read more