by Dale Robinson
-
8 June 2020
Brits dream of sunny getaway, with most hoping for 2020 escape.
Hopeful holidaymakers are planning their 2020 getaway, as the industry looks to bounce back from the COVID-19 pandemic.
Despite FCO guidelines currently advising UK citizens against all-but-essential travel overseas, many Brits are still hoping to enjoy a late-summer getaway with our recent survey revealing that more than half still aim to travel abroad this year.
The survey – which was completed by more than 1,800 British travellers – also revealed that more than 90% have not been put off travelling abroad by the pandemic, despite more than half of all those surveyed having seen their holiday plans cancelled due to the coronavirus outbreak.
Andrew Jackson, managing director, said the survey is a positive sign that the market can make a recovery after COVID-19.
"COVID-19 has been absolutely devastating for the travel industry, but this survey gives us reason to be optimistic, with the majority (60 per cent) of those surveyed indicating that they're looking forward to travelling abroad again as soon as they are able."
"Though there are legitimate fears about the economy as we emerge from this crisis, there will still be many people who will have a refund in the bank or credit to use up with their holiday provider, and will be keen to get away to enjoy the last of the sunshine for 2020."
Despite concerns among holidaymakers that prices will skyrocket after the pandemic – 72% are concerned about a rise in the cost of travel – only 9% of those surveyed said they would definitely not travel if there were price hikes. Mr Jackson added:
"I think people are feeling that there is light at the end of the tunnel, and this is translating into a growing sense of optimism and a determination to enjoy a well-earned break this year. It would be lovely to imagine that might be the case for our customers, having endured such a tough time over the last three months during the lockdown," added Mr Jackson.
With FCO guidelines still in place, prohibiting international leisure travel, many customers are holding out for Government advice to change before booking their break. When the skies do reopen to holidaymakers though, Just Travel Cover is preparing for a busy period.
"Just before this crisis, we were enjoying a record start to the year, having seen a shift in consumer confidence owed to clarity over Brexit.
"We know that – as we emerge from the COVID-19 crisis – people's attitudes towards insurance have changed. More than three quarters of those we surveyed said that they expect to travel the same or more in 2021 than they did pre-COVID-19 and nine out of ten people said they believe travel insurance is more important than ever.
"Holidays are the happiest times, and as a broker that covers people of all ages and with a range of medical conditions, we support people from all walks of life to get peace of mind ahead of their trip. We know that, on the other side of this, there will be a new level of appreciation for holidays and the freedom and excitement that comes with them. We cannot wait to support what we are sure will be very happy customers, as they prepare to once again explore the world."​
The full survey can be seen below:
How has Covid-19 affected your 2020 travel plans?
My trip has been cancelled following government advice – 51%
I have chosen to cancel as I don't want to travel – 7%
My holiday is still booked and I am waiting to see what happens – 23%
I didn't have anything booked for this year – 19%
Do you still hope to travel again in 2020?
Has the pandemic put you off travelling overseas ever again?
Looking ahead to 2021, do you think you will:
Travel more – 11%
Travel less – 9%
Travel the same as before Covid-19 – 65%
I don't know – 16%
Are you concerned about holiday prices going up in the future?
Yes – 72%
No – 13%
Not sure – 15%
If prices do rise, will it stop you travelling overseas?
Yes – 9%
No – 26%
It depends by how much – 65%
Do you believe travel insurance is more important than ever before?
Insurance for pre-existing medical conditions
Compare up to 48 prices online in minutes with cover for hundreds pre-existing medical conditions including heart conditions, diabetes and cancer. Prefer to speak to someone?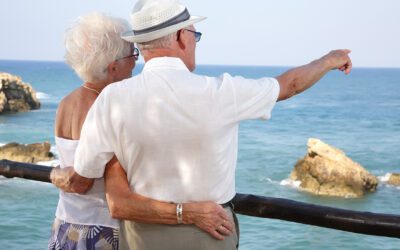 British holidaymakers who have been fully vaccinated could skip amber list quarantine rules under plans being drawn up by the government, according...
read more