by Sam Leaver
-
22 April 2017
Provided by LEGAL INSURANCE MANAGEMENT LIMITED (LIM)
An optional extra on our Travel Insurance is TRAVEL DISPUTE COVER.
This optional extra is designed to cover the pursuit of compensation against your Tour Operator, Holiday Company, Travel Agent, Care Hire Company, Airline, Ferry, Train, Cruise Liner, Coach Company, Hotelier or property owner if they fail to fulfil their contract with you.
Whilst travel crises such as volcanic ash and airline failures come and go, British holidaymakers continue to purchase holidays in the UK and abroad which are less than satisfactory. An industry survey in 2009 suggested that as many as 1 in 4 had suffered a failure by their operator to supply a satisfactory holiday experience. Of those who complained, 19 out of 20 effectively failed to fully follow through on their complaint. The explanation for this state of affairs, and the justification for LIM's unique Travel Dispute Cover, is to be found in the general attitude towards, and treatment of, complaints by holiday service providers.
LIM's Holiday Dispute Cover is designed to pursue any valid claim against a holiday service provider for a holiday taken anywhere in the world which has been purchased within the EU. This service provides full handholding cover to the customer for the following valuable services;
Assessment by experts on the validity and true value of the claim.

Access to LIM's specialist travel litigation team.

Removal of all stress from the complaint process.

Undertaking to obtain an appropriate settlement in cash not vouchers.
Case Study
LIM have now concluded a large number of successful claims against a range of holiday service providers for holidays on every major continent. One recent example, concluded in September 2012 will readily highlight the power and value of the product and illustrate the tactics of holiday service providers, which have proven very difficult for an individual to battle alone.
In Septembner 2010 a family of six spent four nights in New York prior to flying out to the Caribbean for an eleven night stay. The NY accommodation fell well short of the mark. The luxury hotel in Times Square was fully booked and they were downgraded to a Best Western 'off Main Street' where the rooms offered had only single beds and were filthy, and the menu for the evening meal belonged to the local Chinese takeaway. From the outset the provider of the holiday fought tooth and nail to deflect and deter the claimants, originally suggesting they had invalidated their claim by not following prescribed procedures (as with many dissatisfied holidaymakers, notwithstanding the cover they had bought, they initially tried to resolve the matter themselves, believing, as most would, that it should be as straightforward as returning an unsatisfactory item to the custome service desk).
LIM were then called into action.
Two years later virtually to the day, the court awareded them compensation of £3,500. The protracted nature of the claim gives some idea of the twists and turns and procrastinations in which defendant holiday companies engage in order to deter claimants. As a result, the professional fees support costs involved in this case were significant, being in excess of the sum awarded even at wholesale rates. All of these costs were met by the client's policy with LIM.
Travel legal expenses for accident and death have formed part of travel insurance policies for many years and will continue to provide cover for the very few who have the misfortune to call upon them. The introduction of an as standard LIM legal expenses insurance for the resolution of holiday disputes is a significant step forward for independent travel insurance providers and is likely to benefit customers in great numbers.
Every GOLD policy sold at justtravelcover.com has Travel Dispute Cover as standard.
If you wish to include it on a Silver or Bronze policy, just click the box at the relevant stage in the quotation.
Insurance for pre-existing medical conditions
Compare up to 48 prices online in minutes with cover for hundreds pre-existing medical conditions including heart conditions, diabetes and cancer. Prefer to speak to someone?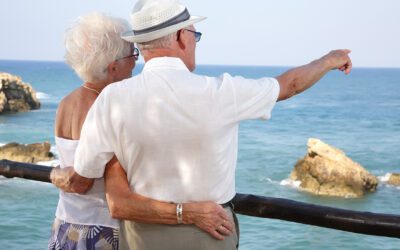 British holidaymakers who have been fully vaccinated could skip amber list quarantine rules under plans being drawn up by the government, according...
read more