by Sam Leaver
-
25 September 2019
Last week it was announced the UK's oldest travel company, Thomas Cook, had ceased trading. With around 150,000 holidaymakers overseas and many more with holidays booked, what happens now?
I am abroad now on a Thomas Cook holiday – what should I do?
If you are currently abroad and your flight is with Thomas Cook the CAA are providing new flights to return you to the UK.
These flights are operating for the next two weeks (from 23 September until 6 October 2019).
Depending on your location, this will be either on CAA-operated flights or by using existing flights with other airlines.
(Repatriation flights are only available or passengers whose journey originated in the UK).
If you are due to return home after 6 October you will have to make you own travel arrangements and from a small number of locations, passengers will have to book their own return flights.
For further details you should visit the CAA website set up for Thomas Cook passengers or use the telephone numbers below:
From overseas call: +44 1753 330 330
From within the UK call 0300 303 2800.
Can I stay in my hotel?
The CAA will seek to guarantee your stay directly with your hotel.
Please note that it may take the CAA a few days to secure these arrangements.
While arrangements are being made, the advice is to not make any additional payments unless instructed to do so by the Civil Aviation Authority.
If you are having difficulty with your ATOL-protected hotel, or your hotel is requesting payment from you, please call +44 1753 330 330.
I have a future holiday booked with Thomas Cook – what should I do?
If you are due to depart from a UK airport with Thomas Cook airlines, please do not travel to your UK airport as your flight will not be operating and you will not be able to travel.
If your holiday is ATOL protected (package holidays) you will be entitled to a full refund for your cancelled holiday.
The CAA will be launching a service to manage all refunds on Monday 30 September, once the flying operation has progressed.
This refund service will seek to process all refunds within two months of receipt of a fully completed claims form and further information on how to claim will be available in the coming days.
Please do not submit anything to the CAA in the meantime as the organisation continues to focus on the repatriation flying programme to return more than 150,000 passengers to the UK.
How do I know if my holiday is ATOL protected?
If you book a package holiday you will be given an ATOL certificate as part of the paperwork.
Find out if your holiday is a package holiday with this guide from Which?
Note ATOL protection does not apply if you buy your flights directly from your airline and flight-only arrangements bought through a travel agent are not always protected either.
For more information on these exceptions, visit the ATOL website.
What if my holiday is not ATOL protected?
If you have** flight only** tickets with Thomas Cook they are unlikely to be ATOL protected.
If you paid with a **credit card you should be able to get a refund **under section 75 of the Consumer Credit Act – as long as the purchase is over £100. If it is less than that, or you paid with a debit card, you should ask your bank for reimbursement under the "charge back" scheme. You must contact your card provider within 120 days.
What about Travel Insurance?
If your holiday is not ATOL protected and you have been declined a refund by your credit or debit card provider you may be able to claim on your Travel Insurance, but only if your policy includes End Supplier Failure Insurance. This is included on all of our Gold policies and as an add on to any bronze and silver policies, so please check first that you have ESFI on your policy.
To submit a claim via ESFI you should contact International Passenger Protection on 0345 266 1872.
If I book a replacement holiday while I wait for my refund can I amend my Travel Insurance policy?
If you choose to book another holiday to replace the one you have already taken out Travel Insurance for then you can amend the destination or dates at any time. This is subject to an additional premium.
Can I cancel my Travel Insurance if I'm no longer travelling as a result of Thomas Cook going into liquidation?
If you arranged your policy within the last 14 days you will still be in your "cooling-off" period. If you do not plan to book an alternative holiday then you are entitled to a full refund.
What if I arranged my policy more than 14 days ago?
This will depend on individual circumstances and which company you are insured with as terms and conditions vary. Please call us to discuss
Insurance for pre-existing medical conditions
Compare up to 48 prices online in minutes with cover for hundreds pre-existing medical conditions including heart conditions, diabetes and cancer. Prefer to speak to someone?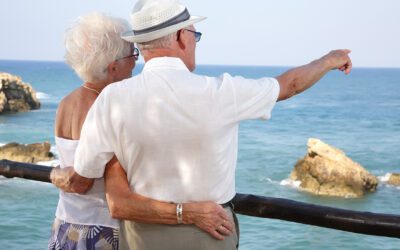 British holidaymakers who have been fully vaccinated could skip amber list quarantine rules under plans being drawn up by the government, according...
read more