by Sam Leaver
-
22 February 2018
Did you know that arranging comprehensive Travel Insurance could end up saving you almost £1,500?
Recent research confirmed a 22% rise in the average cost of a Travel Insurance claim to £1,263, yet one in ten travellers still choose to travel without insurance – that's 300,000 people.
We know that it's not the most glamorous part of the build up to your trip The reality is that forgetting or neglecting to purchase Travel Insurance could end up costing you more than just your holiday.
The pitfalls of Annual Travel Insurance with a bank account
55% of people with annual travel insurance rely on a policy that comes with their package bank account with 49% having had their package current account for more than ten years.
But did you know that these accounts often have restrictions on who and what is covered?
Some package bank account policies will only cover travellers up to a certain age, for example 65 or 70.

These policies do no usually cover pre-existing medical conditions – although some will allow you to pay an additional fee to include cover for your pre-existing medical conditions.

Additional cover such as winter-sports and adding family members usually incur an additional charge.
It's important to keep your policy updated with details of your pre-existing medical conditions and always check the small print for any terms and conditions. If you are unsure you should contact your bank for clarity on what and who is covered.
The cheapest is not always the best
Almost two-thirds of people used a price comparison website when arranging their holiday insurance.
Did you know at Just Travel Cover you can compare prices from multiple insurers and you can also speak to us to get the best advice on which policy is going to be best for you and your trip?
Remember that if you buy the cheapest policy you're not necessarily getting the best cover and you'll usually have to pay a higher excess if you do need to make a claim.
Always remember to check the amounts that you are covered for, especially for cancellation (if you need to cancel your trip), medical expenses (should you need treatment abroad or repatriation) and baggage.
When should your buy your Travel Insurance?
The advice is always to buy your Travel Insurance as soon as soon as you book your holiday.
A Single-trip insurance policy will cover cancellation of your trip for anything unforeseen from the moment of purchase so it makes sense to get the longest possible cover by booking it as soon as you have booked your trip.
An annual insurance policy will start from a date chosen by you and will cover your for all of your trips for 12 months.
Did you know that if you leave your Travel Insurance until the last minute you are potentially leaving yourself uninsured for the months leading up to your holiday, meaning you'll lose your money if something unexpected happens and you can no longer travel.
What are Travel Insurance add-ons and do I really need them?
End Supplier Failure Insurance (ESFI) has become very popular in recent years due to the failure of 10 European airlines in the past three years including Flybmi, Monach, Air Berlin and WOW Air. A standard Travel Insurance policy will not normally cover you if your airline ceases to trade or goes into administration due to financial difficulty. ESFI is a policy designed to cover you if your airline or accommodation provider stops trading. Find out more here >
Travel Dispute is another policy add-on designed to cover you if you unfortunately suffer from a 'holiday from hell.' Some examples of what is covered are the holiday not meeting described standards, building work at your hotel that you were not made aware of, as well as vermin or infestation of your hotel room. The Travel Dispute policy will provide a solicitor to fight your corner for a payment of cash compensation.
What should I do to make sure I'm protected?
Your Travel Insurance policy is not something you want to use, but sometimes the unexpected does happen. Having the right policy and cover will give you peace of mind before you travel and whilst you're on holiday.
Once you've booked your holiday remember arrange your Travel Insurance as soon as possible.

Once you have arranged your Travel Insurance check through the policy to make sure that all of your personal details are correct, if you spot something incorrect please contact your Travel Insurance provider within 14 days to correct the error.

Check that the cover levels meet the requirements of your trip – if the levels are low please contact your Travel Insurance provider within 14 days to discuss your options.

Relax, you can now get your holiday wardrobe ready and enjoy the build-up to your holiday.
Compare cover and prices today
At Just Travel Cover we compare prices from leading insurers to get you comprehensive cover at the best price. You'll get a 14 day guarantee, so we'll give you a full refund if you buy a policy from us and find a more suitable or cheaper policy elsewhere within 14 days.
There are no upper age limits on our single trip insurance policies and cover is available for hundreds of pre-existing medical conditions including heart conditions, diabetes and cancer.
Get a FREE quote online today or call our award-winning staff on 0800 294 2969 and we'll help you find the best policy to suit your individual requirements.
Insurance for pre-existing medical conditions
Compare up to 48 prices online in minutes with cover for hundreds pre-existing medical conditions including heart conditions, diabetes and cancer. Prefer to speak to someone?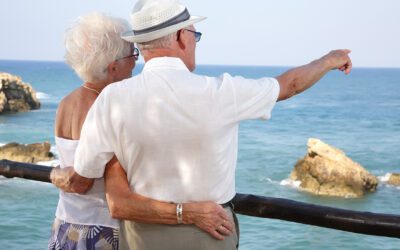 British holidaymakers who have been fully vaccinated could skip amber list quarantine rules under plans being drawn up by the government, according...
read more