by Dale Robinson
-
7 January 2021
Millions of people missed out on holidays in 2020 due to the Coronavirus outbreak, but with two vaccines now approved in the UK and the roll out process underway, there is real hope of emerging from the crisis in the coming weeks.
With that in mind we were keen to find out just how the vaccine has affected people's attitude when it comes to travelling in a post-Covid world.
Here is what we found out:
The Results:
96% are planning to take at least one holiday in 2021
It's well known that Brits love a holiday, and the Coronavirus pandemic does not seem to have impacted that at all.
In fact, 96% of people we asked said they were planning on taking at least one holiday this year, with 70% telling us they would like to take at least two, and one in four aiming for three breaks in 2021.
After months of restrictions (and still some way to go) it appears the British public just want something to look forward to, many hoping to make up for lost time after missing out on a  holiday last year.
What better than a well-deserved relaxing holiday?
Long haul is not off the cards
Many people predicted that travel in 2021 would be mainly short flights to nearby European countries, and while 53% said they would be sticking to Europe, 37% said they were hoping to holiday both in Europe and further afield. 
More than 1 in 10 told us that they don't know where they are going, despite 96% saying they definitely want a holiday, suggesting that people simply want to get away after what has been a difficult time for so many.
Most people WILL take the vaccine
89% of people said they would take the coronavirus vaccine, with only 3% saying they categorically would NOT take it. 
When asked if they would take the vaccine if it became a requirement of international travel, these figures changed slightly, with 94% saying yes, and only 1% saying no, further indicating a strong desire to get away in 2021.
Getting a Covid test to travel does not bother people
Many destinations now require international travellers to provide a negative Coronavirus test, taken 72 hours before arrival.
It had been considered that this might deter people from choosing that place for their holiday, but we found that 70% of people would not be put off by the need to get tested.
Testing is available at many UK airports now, and capactiy is set to increase this year.
It is important to note that if you were to test positive you would need to contact your holiday company in order to rearrange your holiday, or you may be able to claim on your Travel Insurance, but this would depend on a number of factors.
Medical treatment abroad is biggest concern
We understand that people will still be concerned about how Coronavirus will impact their travel plans, but we wanted to know what the biggest worries were as people begin to book breaks in 2021.

The biggest concern was contracting Covid-19 on holiday and needing emergency medical treatment in hospital (55%).
Medical costs can mount up quickly, so it is important to ensure you have adequate Travel Insurance in place to cover these, should you require any treatment – and don't forget that your policy may also cover additional accommodation / travel expenses you incur for an unforeseen event which lands you in hospital.
Travel Insurance with enhanced Covid cover is very important
The survey showed that 92% of people would look for enhanced Covid cover (for cancellation) from their Travel Insurance, or that they needed more information on this area. 

Enhanced cover means protection against Coronavirus in terms of having to cancel your holiday – this is in addition to having cover for any emergency medical treatment (including contracting Covid). For example if you book a holiday and test positive for Covid-19 a few days before you're due to fly, you may need to cancel your holiday.
 Based on 1,602 people surveyed in December 2020, aged between 45-80.
Travel Insurance to protect against the threat of Covid-19
Compare up to 48 prices online in minutes with cover for hundreds pre-existing medical conditions. No age limit on single and annual insurance.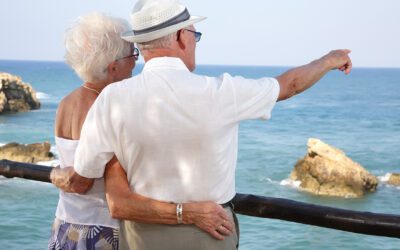 British holidaymakers who have been fully vaccinated could skip amber list quarantine rules under plans being drawn up by the government, according...
read more