by Sam Leaver
-
22 October 2019
Last month Boris Johnson became our new Prime Minister and the inevitable topic of leaving the EU (with or without a deal) has resurfaced, but with 31 October just a few short weeks away, what will a Boris Brexit mean for your holidays?
Mr Johnson has taken the more "hard-line" approach to Brexit, not ruling out the option of leaving the European Union without a deal, although the reality is that we still don't know what will happen on 31 October and so nothing really has changed.
Recent reports have claimed that holiday bills will soar, the EHIC will be redundant and holidaymakers will be facing costly bills if they take ill overseas. Here we look to bust some of the myths and explain what we do know about how Boris' Brexit may affect your plans:
What will happen with the EHIC after Brexit?
Firstly it's important to note the recent NHS guidance which states access to healthcare in the EU is "likely to change" if Britain leaves the EU without a deal. The guidance urges people planning on travelling after the 31 October to buy Travel Insurance "as you would if visiting a non-EU country.
So do I need Travel Insurance?
The reality here is you should always buy Travel Insurance anyway, especially if you have any pre-existing medical conditions. The EHIC is not (and never has been) a substitute for Travel Insurance due to its limitations. Here's a recent Q&A we did which explains why.
The UK government is working on independent health agreements with several European countries to ensure reciprocal healthcare can continue, albeit in a different mould to the EHIC.
Will I need a visa to travel to Europe?
Even if we leave without a deal, the EU has already declared they'll keep the skies and airports open as part of their "no deal" contingency plan for 12 months after Brexit,
There may be increased waiting times at passport control, but the good news is that if we do leave without a deal you probably won't need a visa to travel to Europe; you may need an ETIAS (European Travel Information and Authorisation Scheme) but this could take until 2021 to come into play.
According to ABTA, total holiday bookings for the post-Brexit period are up 12% on last year, so the uncertainty around deal or no deal does not seem to be putting us of travelling to Europe!
What about the cost of holidays/flights?
A weak pound does mean holidays and flights are more expensive, so you might need to cut back a bit while you're on holiday, but don't forget that not all of Europe or the EU uses the Euro, so if you want your pound to go a bit further then consider Poland, Bulgaria, Turkey etc.
Can I still use my mobile in Europe after Brexit?
There is an EU law that means you don't incur roaming charges, so a no deal could result in operators being able to make their own prices for UK customers – however EE, 02, Three, Tesco and Vodafone have all already said they'll keep European mobile prices in line with prices here.
Can I drive in Europe if there is a no-deal?
As long as you have a full UK driving licence, you don't currently need an additional licence to drive in the EU. This is likely to change in a no-deal scenario. UK travellers looking to drive in the EU on or after 31 October 2019 may need to apply for an International Driving Permit. Full details about International Driving Permits, including what permit you need for each country can be found at gov.uk
The Government is also advising that you will need a GB sticker for your car when driving in the EU after Brexit.
Here are our top 5 tips to Brexit-proof your holidayBook all inclusive: if you don't have anything to buy you don't need to worry about the cost of things going up!
Book a package holiday with an ABTA Travel Agent: you'll get the most comprehensive protection as your holiday will be protected under the Package Travel Regulations.

Consider all destinations: there are so many beautiful places in the world, why limit yourself to the Euro using European holiday hotspots?

Always check your passport: if we leave without a deal the UK government recommends that you have 6 months left on your passport in the date of arrival in the EU country you are visiting.

Always take Travel Insurance: Deal or no deal, Brexit or no Brexit, you should always take Travel Insurance.
Here are some answers from ABTA on the most Frequently Asked Questions in relation to Brexit:
Insurance for pre-existing medical conditions
Compare up to 48 prices online in minutes with cover for hundreds pre-existing medical conditions including heart conditions, diabetes and cancer. Prefer to speak to someone?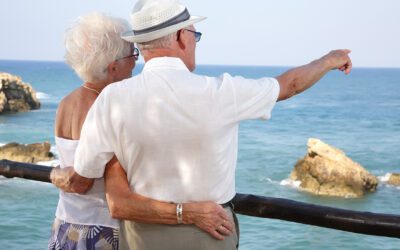 British holidaymakers who have been fully vaccinated could skip amber list quarantine rules under plans being drawn up by the government, according...
read more