by Sam Leaver
-
22 April 2018
Key Considerations to Help You Choose the Right Cover
When we prepare to travel abroad, it's all about exciting destinations, beautiful sights, and unforgettable experiences. Travel insurance may not seem a priority, especially when normally our trips go without a hitch.
There are some unexpected situations when travel insurance can become a lifesaver in more ways than one.
Some real-life examples:
£500,000 – treatment of multiple fracture of the leg and artery tear in the U.S.A. with emergency repatriation to the UK

£40,000 – medical costs of treating a traveller for Dengue fever he contracted as a result of being bitten by a mosquito.
And some potential unexpected situations:
If a close relative of yours falls ill or you are made redundant, you may need to cancel your trip and lose your investment.

Your airline goes bankrupt and you are unable to use the plane tickets to reach your destination.

There is a natural disaster that prevents you from travelling.

You've arrived at your destination and find out that the airline has lost your baggage.

Taking out foreign travel insurance in cases like these is the one pre-caution you can take to protect yourself from these unpleasant surprises and ensure you make the most out of your trip.
In this post we will take you through the key points of choosing the foreign travel insurance cover that's right for you.
The Basics – Important Considerations for Every Traveller
Duration and frequency of your travel
If you've planned only one holiday, or are going on a longer trip, perhaps with multiple destinations, a single trip policy will be best. If you are planning to go on two or more holidays a year, buying annual trip travel insurance will give you the best value for money.
Your destination
If you are travelling to Europe and some parts of North Africa, a European cover may be sufficient and will cost less. If you are going further afield, a Worldwide policy will protect you everywhere you go.
Choosing the right levels of cover for your needs
If you are younger, healthy or you are going on a short trip, a basic cover will give you the protection you need without costing a lot. If you are older, have a pre-existing medical condition or are going on a longer trip with more exotic destinations, consider buying fully comprehensive foreign travel insurance.
Cancellation and curtailment
Getting the high enough level cancellation cover will help you recover the money you spent on your holiday in the unfortunate event it's cut short or cancelled.
24-Hour Emergency Assistance
Having round-the-clock access to emergency assistance is essential, so you can get advice and help as soon as you need it.
Emergency medical cover
If you fall ill or have an accident while on holiday, emergency medical cover will take care of the high costs for medical treatment abroad and pay for repatriation, should you need to urgently return to the UK.
Important Extras
Baggage
If your airline loses your baggage, there is only a limited amount it will pay out. We advise that your check your home contents insurance – you belongings may be covered there. Otherwise, getting insured for lost baggage will help you recover the cost of lost items.
Delay
If you are stranded at your point of departure, having your expenses covered will lighten the burden. Please ask your travel operator for a written confirmation of the delay and keep the receipts for the things you had to buy because of it.
Personal liability
If you cause an accident resulting in someone getting hurt or their property damaged and you are found liable, personal liability cover will take care of the expenses you incur due to a claim against you.
Legal expenses
If you have been injured as a result of a personal accident abroad, the legal expenses cover pay your costs of claiming for compensation.
Travel types
If you are going on a cruise, a winter sports, a golf, an adventure, or a business trip, buying specialised cover will give you the protection tailored to your particular type of travel.
Financial Protection
ATOL – Air Travel Organiser's Licensing – All travel firms and airlines that sell holidays and flights in the UK must hold ATOL. If you are stranded or your travel provider becomes insolvent, ATOL scheme protects you from losing money. When booking your holidays, find out if this financial protection applies to you.

End supplier failure – If your travel or tour operator goes bankrupt and you are not protected by ATOL, this cover will help you reclaim the money you paid for your travel package.
Do you have a pre-existing medical condition?
If you have an existing health issue, declaring it fully and buying medical foreign travel insurance is a must to ensure you are covered for the unexpected and often very high costs of emergency medical treatment should you fall ill while you're away.
EHIC – European Health Insurance Card
If you are travelling to the European Union and European Economic Area, as well as Iceland, you can apply for EHIC free of charge. Holders of EHIC are entitled to pay the same amount for state-provided medical assistance as the citizens of their destination country. This also means medical treatment won't always be free and EHIC doesn't cover the cost of emergency repatriation. Getting a level of medical cover that's appropriate for your health needs will insure you are covered on all fronts should you need medical care abroad.
Over 65?
Obtaining affordable and comprehensive travel insurance when you are over 65 can be a challenge as most insurers either don't cover older travellers or charge very high premiums. There are some insurance providers that specialise in policies tailored to the needs of the older traveller – and we are here to help you find the right one. At Justtravelcover.com we have years of experience in providing high quality foreign travel insurance that caters for every age, medical condition, type of travel, and budget. Travel safe – get a quote online or call us on 0800 294 2969.
Insurance for pre-existing medical conditions
Compare up to 48 prices online in minutes with cover for hundreds pre-existing medical conditions including heart conditions, diabetes and cancer. Prefer to speak to someone?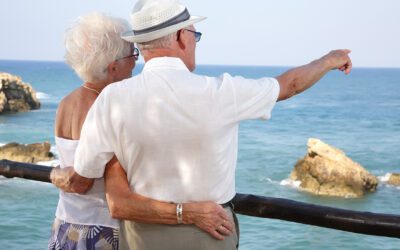 British holidaymakers who have been fully vaccinated could skip amber list quarantine rules under plans being drawn up by the government, according...
read more