Life Insurance from iam|INSURED
We've teamed up with the UK's number 1 rated Life Insurance experts iam|INSURED. Specialising in Guaranteed Over 50's Life Insurance and Life Insurance for those with pre-existing medical conditions, iam|INSURED's team of highly skilled experts can help find the best policy for you.
With over 20 years expertise, the Life Insurance experts have helped thousand of customers to find the appropriate cover to help protect their families. iam|INSURED have access to a number of insurers allowing them to compare quotes from different specialist products and rates. Rated 5.0 out of 5.0 stars on Feefo, you can obtain an instant, no obligation quote or speak to one of their advisors to get free advice.
Over 50's Guaranteed Life Insurance
This type of Life Insurance is available to those aged between 50-80 years of age, and is an affordable way to help care for your family once you pass away. By paying a fixed monthly premium during your lifetime, you can help support your family to cover any unpaid bills, outstanding debts or help towards funeral costs. This is provided to your family/beneficiaries in the form of a tax free, cash lump sum.
iam|INSURED specialise in over 50's Life Insurance for those with pre-existing medical conditions and have access to a wide range of policies that offer up excellent benefits. Things such as age, the amount of cover you require, whether you're a smoker and if you answer the optional medical questions will all have an impact on the premium you pay.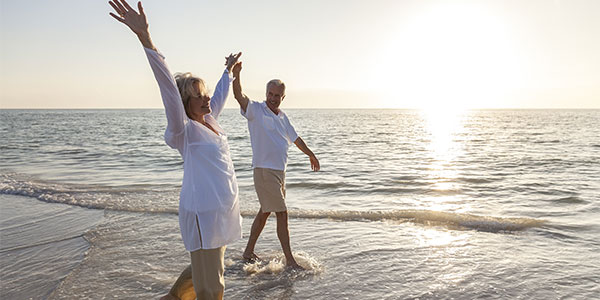 What to expect?
Guaranteed Acceptance
Optional Medical Questions
Fixed Monthly Premiums
Policy Deed Trust
Specialist in Over 50's with pre-existing conditions
There are a number of factors to consider when finding the right policy for you such as:
Loans and Debts – or anything else you may have outstanding such as car or mortgage
Income – how much do your dependents rely on anything you provide them
Affordability – what can you afford to pay, now and an ongoing basis
Costs of Inflation – can erode your lump sum. Consider the cost of things in 20-30 years time.
No Cancellation – Over 50's Life Insurance does not offer a cash-in value. 
Medical questions can also help to reduce monthly amounts and offer extra cover as long as you qualify. It is common practice in Over 50's Life Insurance that most insurers have a minimum premium of at least £10 per month.
Pre-existing Conditions Life Insurance
Pre-existing Life Insurance can be daunting and if you've been declined once before, don't let this put you off trying an alternative provider. All Pre-existing Life Insurance is based on individual circumstances and needs, iam|INSURED work with a number of insurers to be able to find the best policy available for you.
When applying for pre-existing Life Insurance, you will be required to answer a number of medical and health related questions. These questions will relate to different time periods such as ever, within five years and other. To ensure the best policy for you, answer the questions as accurately and honestly as you can.
 iam|INSURED have over 20 years of expertise, specialising in pre-existing Life Insurance and offer a free, no obligation quote.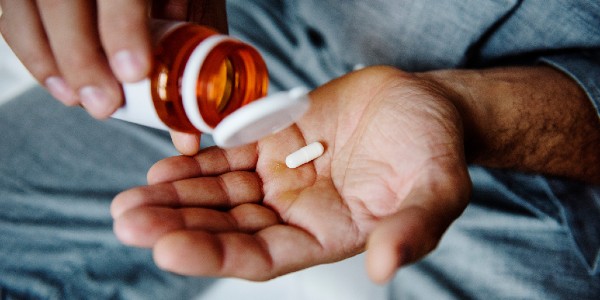 Factors taken into account:
Symptoms
Diagnosis
Treatment and Medication
State of Current Health
Your medical condition will be categorised into one of the following:
Acute – a single event or one-off occurrence
Chronic – life long condition where there is no known cure
Subacute – someone needing comprehensive care
Any medical condition will then be grouped into the type of condition (e.g., blood disorder, cancer, stroke) before taking a look at the severity of the symptoms and any treatment or medication that may be required.
Extra Benefits
 At iam|INSURED they are proud to be different and are always looking for the best policies with the best rewards. Some of the benefits that they offer include:

Therapies & Counselling
Personal Counselling and access to confidential nurse support services.

24/7 GP Services
Get a second opinion from an online GP or via your app to get medical advice 365 days a year.

Discount & Rewards
Get BIG discounts on major high street brands, gyms, travel, cinema tickets and coffee.
What do you mean by guaranteed acceptance
If you are a UK resident and either a non-smoker aged between 50-80 years old or a smoker aged between 50-75 years old, you are guaranteed to be accepted with or without completing the medical declaration
What is a pre-existing medical condition?
A pre-existing medical condition is any medical condition you currently have or in some cases had.
Here are some examples of the most common conditions:
Cardiovascular conditions (e.g. heart attack, stroke, heart disease)

Cancers (e.g. lung, breast, testicular, prostate)

Gastrointestinal (e.g. IBS, IBD, Crohn's, colitis, diverticulitis)

Immune conditions (e.g. Addison's, diabetes, lupus, sarcoidosis)

Neurological conditions ( e.g. MS, epilepsy, dementia, Parkinson's)

Respiratory disorders (e.g. asthma, bronchitis, sleep apnoea, cystic fibrosis)

Skin disorders (e.g. eczema, vitiligo, dermatitis)

Blood disorders (e.g. Anaemia, haemophilia, thalassemia)
What do you mean by 'no medical' is required?
You can proceed without answering any medical questions for a standard premium, sum assured and a two-year qualifying period.
You also have the option to answer two medical questions to see if you qualify for a discounted premium/increased sum assured and a six-month qualifying period.
What medical questions will I get asked?
The first question is if you have any pre-existing medical condition or if you have been taking treatment for a condition that has lasted four weeks or more.
If yes, you will then be asked about medical conditions in the past 5 years.
The second question is whether you have smoked or used any tobacco or nicotine replacement products in the last 12 months. 
Can I have more than one life insurance policy?
You can have as many policies as you need and it is often advisable to have a policy to protect a mortgage and another to protect your family.
Do I have to tell my insurer about a new medical diagnosis?
If you get diagnosed after you've been accepted for life cover, it is not considered to be pre-existing. In most cases you don't need to tell insurer about something that happens after you have taken out your life cover policy. 
What is classed as a smoker?
You are classed as a smoker if you have smoked tobacco (e.g. cigarettes, cigars, pipe, or any other tobacco products) or if you have used any nicotine replacement products (e.g. patches, chewing gum, e-cigarettes, or vapes) in the past 12 months.
Smoking products include: Cigarettes, roll-ups, vape (e-cigarettes), pipe, cigars, nicotine patches, and nicotine gum.
Can I change in the future if I stop smoking?
If you quit smoking in the future and you have not smoked or used any nicotine products for 12 months, you are no longer classed as a smoker.
You can then speak to your insurer or contact iam|INSURED to change your cover to non-smoker rates.
What happens if I have an Accidental Death?
If you die following an accident during the qualifying period of your policy and death is within 90 days of the accident as a result of your injuries, iam|INSURED will pay out the cash lump sum.
Please see your Policy Summary for full details.
What if I have a Non-accidental Death?
iam|INSURED will pay a cash lump sum on your death once you've had the policy for at least two years.
If you die within the first two years other than the result of an accident, iam|INSURED will pay back the premiums you have paid to date.
What is a Trust Service?
A Trust Service will avoid you paying for legal advice and make sure that your wishes are followed in the event of a claim so your family can avoid paying up to 40% inheritance tax and almost instant payout
Can I nominate a beneficiary?
Yes, you can nominate a beneficiary (or beneficiaries) to receive up to £5,000 upon death, or the policy can be placed in trust.
How do you make a claim?
Your claimant will complete and return a form to iam|INSURED together with any additional information they need.
Once approved, iam|INSURED will pay the cash lump sum without further ado.
Just Travel Cover is an introducer appointed representative of Iam Insured.  iam|INSURED, iam|MORTGAGES & iam|FINANCIAL are trading names of Upic Financial Services Limited, which is authorised and regulated by the Financial Conduct Authority (Ref. 809669). For any information about Upic Financial Services or for a copy of Upic Financial Services Terms of Business please contact Upic Financial Services on 0800 009 6559 or at Suite A, 2nd Floor Linenhall House, Stanley Street, Chester CH1 2LR. Upic Financial Services Limited; registered in England and Wales, company registration number 11210343.
Privacy Policy
Before you continue please note that your information will be shared with the provider and its trusted third parties. To provide you with a personalised quote the provider will carry out a soft credit check on your credit report. Don't worry, this won't impct your credit score and is only visible to you. 
You can find iam|INSURED Insurance  Privacy Policy here, and Just Travel Cover's Privacy Policy here.