Brand Showcase: You're in Safe Hands
Travel Insurance Providers
At Just Travel Cover we work with the world's leading Travel Insurance providers to help you find the best deal and provide you with the cover you need. Learn more about the insurance providers we work with.

Avion is the newest scheme on the Just Travel Cover panel. It is underwritten by Chaucer Insurance Company DAC (Chaucer Dublin) and they have over 100 years of experience within the travel insurance industry. With up to £10m Medical and Repatriation Cover, Avion offer a range of benefits to give you total peace of mind.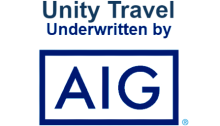 Unity is a specialist travel insurance provider, underwritten by American Insurance Group Limited (AIG). As a leading global insurance organisation. Choose from bronze, silver of five star rated gold cover.

Our InsuraTrip scheme is underwritten by White Horse Insurance Ireland dac ("White Horse"), formed in 1999, is a non-life insurance undertaking, domiciled in the Republic of Ireland, and regulated by the Central Bank of Ireland

Good 2 Go Extra is underwritten by by Red Sands Insurance Company (Europe) Limited (Red Sands) – a member of the Financial Services Compensation scheme (FSCS) and the Association of British Insurers (ABI). 
Please note there are two policy wordings on the Good2Go Extra scheme, as the gold level of cover provides more cover, including cancellation if you have been told to isolate due to Covid-19.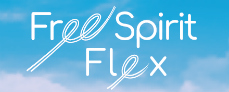 Free Spirit was the first specialist scheme for travellers who face difficulties purchasing cover due to health, disability or age. One of the UK's largest specialist Travel Insurance schemes, Free Spirit has continuously evolved to meet the needs of travellers for more than 30 years.
Holiday Angel is a specialist Travel Insurance scheme, underwritten by American Insurance Group Limited (AIG) – a leading global insurance organisation. Choose from bronze, silver or gold cover to suit your individual needs.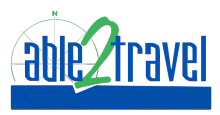 Able2Travel is a Travel Insurance policy underwritten by Chaucer Insurance Company DAC, specifically designed to help people with medical conditions. Able2Travel Travel Insurance has over 15 years of experience in finding travel insurance cover for senior travellers or travellers with medical conditions, so whether you are looking for holiday insurance for cancer, a heart condition or for another medical problem, you can be assured of receiving a fast, sensitive and competitively priced insurance solution for your travel plans.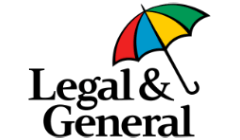 As well as Travel Insurance we can now also help with Home Insurance too. The policy is provided by Fairmead Insurance Limited (renamed from Legal & General Insurance Limited) to help you find Home Insurance you can rely on.
Fairmead Insurance Limited is authorised by the Prudential Regulation Authority and regulated by the Financial Conduct Authority and the Prudential Regulation Authority, Financial Services Register number 202050. Registered in England and Wales Number 00423930. Registered office: 57 Ladymead, Guildford, Surrey, GU1 1DB.