Family Travel Insurance for All Ages, Destinations and Conditions
Enjoy your family holiday to the fullest, knowing you and your loved ones are protected with a family Travel Insurance policy.
Whether you travel with your family on a regular basis or perhaps once a year, you should consider purchasing a Family Travel Insurance policy. Family Travel Insurance policies are typically for up to two adults and up to 8 children under the age of 18.
If you're travelling as a family and one or more of your sons/daughters is over 18 then you'll need to select a group policy.  A Family Travel Insurance policy can be a simple and cost-effective alternative to individual policies, and will save you some time when arranging cover.
Don't forget! You'll need a GHIC for every family member
The European Health Insurance Card (EHIC) or its replacement, the UK Global Health Insurance Card (GHIC), both allow UK nationals to receive free or reduced-cost emergency healthcare while in the European Union. Since Brexit, EHIC cards can only be used until their expiry date; if you apply for a new card, you will be issued the GHIC. Switzerland, Norway, Iceland, and  Liechtenstein no longer accept EHIC cards.
It is important to remember, that neither card covers you for all eventualities. Repatriations are not covered. These cards should not be used as an alternative to Travel Insurance. Always make sure you have a comprehensive policy to ensure you travel with peace of mind.
Family Travel Insurance FAQ's
Frequently asked questions about Family Travel Insurance.
Do I need family Travel Insurance?
We recommend taking out your Family Travel Insurance policy as soon as you book your trip so that you're covered for cancellation, just in case something happens in the lead-up to your holiday which means you can no longer travel.. We compare multiple insurers for you and each policy is different, but a family Travel Insurance policy will  protect your family while abroad, covering  you for; 
Medical expenses up to £15 million per person

Cancellation/Curtailment up to £12,500 per person

Personal Liability up to £2 million per person

Lost, damaged or stolen luggage up to £3,000 per person
The purpose of Family Travel Insurance is to protect you and your loved ones should something go wrong when on holiday (or before you leave, meaning you need to cancel). . If you're travelling alone, without children, or as part of a group, then you will need an individual, couple or group policy. 
You can have up to two adults and eight children on a family Travel Insurance policy. They don't need to share the same surname, but the adults will need to live at the same address for the policy to be valid. Depending on the insurer, children do not need to live with adults to be on the same policy.
Does family Travel Insurance cover me if I travel alone?
At Just Travel Cover, we will look for Travel Insurance that best suits your travel needs. Single trip Family Travel Insurance will cover one holiday lasting between 1 to 365 days. The cover can be arranged up to 20 months before and cancellation cover will start immediately. It will only provide cover for one holiday, no matter if you're travelling with or without family members.
When it comes to travelling more than once a year, our annual multi-trip family Travel Insurance can save you time and money. A one-off payment is taken for the full 12 months and will provide cover for an unlimited amount of holidays, including trips up to 93 days. When it comes to annual policies, every person covered by the policy will also be covered for individual travel.  
Whether you choose a single trip or an annual policy for your family, children need to be travelling with a named adult to be covered, however r. some policies will allow children to travel separately to the named adult if they are travelling with a relative, guardian or person with a legal duty of care, such as a school teacher if on a school trip. 
Regardless of your travel needs, always read the policy wording before purchasing. Some policies may not cover family members who are travelling separately or children accompanied by a non-family member.
What are the benefits of buying family Travel Insurance?
Often a Family Travel Insurance policy is more cost-effective than individual policies. Having one policy in place that covers the whole family can save you time and often means kids go free! Some of our insurers provide free cover for children under a certain age. Check the policy wording before purchasing.
When getting your Travel Insurance quote, be sure to declare any pre-existing medical conditions for all family members. Our specialist medical travel insurers will provide policies best suited to your family's needs so be sure to complete our quick online medical screening.
How much does Family Travel Insurance cost?
As always, when taking out Travel Insurance the final cost will depend on many factors, including your family's travel needs, where you're travelling and for how long, and sports or activities you may be partaking in while away. You may also need to consider; 
The number of people on the policy

If anybody in your family has a pre-existing medical condition
Our Single Trip Travel Insurance 
Single trips of up to 365 days
No upper age limit
Cancellation cover up to £12,500 (£30,000 on referral) per person
Baggage cover up to £3,000 per person
Personal liability cover up to £2 million per person
All travel companions can be included in the same policy
Zero excess policies available
Pre-existing medical conditions considered
Emergency medical and repatriation expenses up to £15 million
24/7 emergency medical assistance helpline – English speaking
We Compare Prices From These Insurers
Click here to download the Policy Wording and Insurance Product Information document for all insurers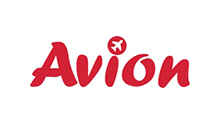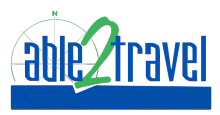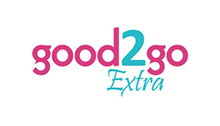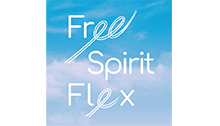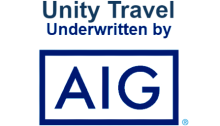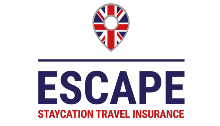 Single Trip Travel Insurance With Pre-Existing Medical Conditions & No Age Limit
Once you complete our simple and quick online medical screening, you will see a range of quotes from our panel of trusted insurance underwriters with a choice of policies that match your needs. We take away the worry by covering you for medical treatment abroad, cancellation, missed departure, lost travel documents and personal belongings – so you can focus on having a great time!
Instant Protection From The Moment You Buy Your Single Trip Travel Insurance Policy
It is quick and easy to buy your single trip cover online anytime, 7 days a week. Your cancellation cover starts from the moment your complete your purchase, so if you are unable to travel for an insured reason, you may be able to recover the cost of your holiday.
To be eligible for cover you must:
be resident in the UK, Northern Ireland, the Channel Islands, or the Isle of Man for more than 6 months
be registered with a GP at your place of residence
purchase the policy prior to leaving the UK on your planned trip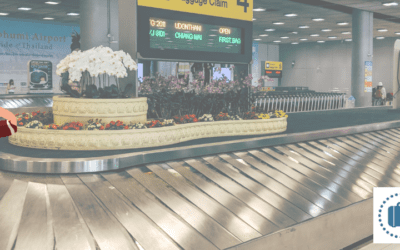 Smart Luggage, the award-winning, real-time insurance policy for lost luggage is now available to buy from just £3, even if you already have your...
read more