Cruise Travel Insurance with Covid-19 cover.
Just like all big purchases, insurance is very important – and Cruise holidays are no different. Having Travel Insurance for your cruise means you can relax and enjoy your holiday with peace of mind that you're covered in the event that something goes wrong, either on board or before you go.
Cruise Travel Insurance will typically provide cover if you need to cancel your holiday, if your bags are lost or stolen, and the cost of any emergency medical treatment you may need, including the cost of medical evacuation, should you need to be taken to a hospital. If you need to leave your cruise ship for medical reasons, Travel Insurance could cover the cost of getting you back home too. 
At Just Travel Cover you can compare prices and cover from a range of insurers, some of which provide additional benefits which cater for the specific requirements of cruise travel such as missed port departure and cabin confinement cover. 
There's no age limit* on some of our policies and we provide cover for hundreds of pre-existing medical conditions too. Our cruise Travel Insurance policies provide cover if you're visiting multiple destinations, even if there is a flight element included. We know cruise holidays can be more expensive, so it's important to include the right level of cancellation cover, so you could recover your investment in the unfortunate event you cannot sail (terms apply).
*No age limit valid on at least two insurers but terms apply in relation to medical history, destination and length of trip.
Going on a 
UK Cruise?
You will still need Travel Insurance if you're going on a "Seacation", with some cruise lines asking  for up to £2m medical cover.
Even though you are cruising on UK waters you must consider the risk of needing emergency medical treatment on board (which is usually private and not covered by he NHS), and in more serious circumstances evacuated and moved to the nearest on-land hospital. There are costs that come with this including repatriation.
We do have policies that include cover for this, so please use this link if you are going on a UK cruise and need £2m medical cover.
IMPORTANT NOTE: Most Cruise companies now specify that you must have cruise-specific Travel Insurance in place before setting sail. You will typically be asked to confirm you have travel insurance at the terminal and you may need to provide proof of your policy. In most cases you will be denied boarding, at your own expense, if you do not arrange insurance. Use our checklists below to find out what is covered on our policies. 
Questions about pre-existing medical conditions for Cruise Travel Insurance answered:
Medical Travel Insurance for cruises can save you a small fortune, particularly when it comes to sailing in the Caribbean, where it's not uncommon for unwell passengers to be taken onshore for medical treatment with subsequent transportation to mainland hospital facility, which can result in huge medical bills.
Declaring all pre-existing medical conditions will ensure you have the correct insurance to cover you for unexpected costs.
Can you go on a cruise with a heart condition?
It's important to declare if you've ever had a heart condition before you confirm your cruise travel insurance so you're properly covered when you're away. Just Travel Cover offers travel insurance for heart conditions, including heart failure and heart disease.
Can you get travel insurance for cruises with diabetes?
If you're a diabetic then we can help you to find cruise Travel Insurance with cover for diabetes – just follow the medical screening questions online or give us a call and we'll guide you through the process. 
Can you be insured for a cruise if you are living with cancer?
If you're living with cancer and your GP has given you the green light to travel it is important you arrange Travel Insurance with the right level of cover – just in case there is a problem when you're away. We know it can sometimes be problematic or expensive to find appropriate cover, which is why we work with specialist insurers and underwriters to help you find the right Travel Insurance for your cruise – just follow the online medical screening questions or give us a call and we will guide you through the process. 
Do mental health conditions affect my ability to get cruise travel insurance?
We will search a range of specialist insurers to help you find a Travel Insurance policy for your cruise if you're living with mental health conditions, including anxiety and depression.
There's up to £15m cover for medical expenses and having the right Travel Insurance in place will provide the peace of mind that if something unexpected happens when you're on holiday, you've got the right cover.
Questions about age limit for cruise travel insurance answered:
As we get older, our love for travel increases, alongside the likelihood of health issues. Just Travel cover understand this and we believe that everyone deserves the right to travel, no matter their age or medical history.
We are medical Travel Insurance experts and can often cover you where other companies may not be able to.
Speak to us today about our no age limit cruise insurance or get a quote online.
Can I get cruise travel insurance if i'm over 65?
If you are aged over 65 then Just Travel Cover has cruise Travel Insurance options for you with some policies providing additional benefits like missed port departure and cabin confinement. 
Is there an age limit for cruise travel insurance?
There is no upper age limit on our policies, so even if you're 90 years old and planning a worldwide cruise, we can help. We will only ever show you options for insurers that provide cover for your own circumstances. Subject to medical screening.
Is cruise insurance with no upper age limit more expensive?
The price you pay for Cruise Travel Insurance is dependent on a range of factors including age, medical history and destination, due to the cost of medical treatment in that country. Each quotation we provide is unique to you and we will compare prices during the quote process for you.
Will Just Travel Cover compare cruise travel insurance providers on my behalf?
Yes, we work with a panel of specialist providers and will show you all options when you enter your details online. You can choose bronze, silver or gold, depending on the level of cover you need. Alternatively, you can call us and we will compare a range of insurers for you to find the policy that is best suited to your needs. 
Recommended by these cruise specialists…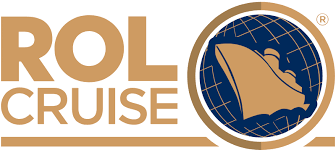 Cruise Travel Insurance: What's covered?
Cover for emergency medical expenses up to £15m (including related to Covid-19)
Cover for repatriation (including emergency evacuations)
Cancellation and curtailment cover
Full cover for pre-existing medical conditions
Baggage cover up to £3,000 per person
Missed departure up to £1,500 per person
Cover for UK Cruises / Seacations
24/7 Emergency medical assistance 
Cruise Travel Insurance: Benefits
Cancellation cover up to £12,500 per person (up to £30,000 on referral)
Missed port departure up to £2,000
Cabin confinement up to £2,000
Unused excursions up to £1,000
Itinerary change up to £1,000
Cruise interruption up to £2,000
Above limits based on Avion Gold.
Five-star rated policies
You can choose the bronze, silver or gold cover from each insurer and they're all rated by Fairer Finance with five star cover available.
No Upper Age Limit
We believe everyone should be able to travel, regardless of their age – that's why we will provide a quote whatever your age, on single trip and annual policies. 
Multiple Insurers
Compare prices from a range of specialist insurers in a few moments and choose a policy that meets your individual circumstances.
Compare Cruise Travel Insurance Prices From These Insurers
Click here to download the Policy Wording and Insurance Product Information document for all insurers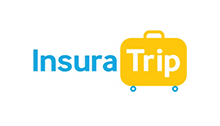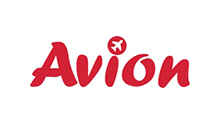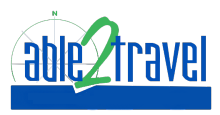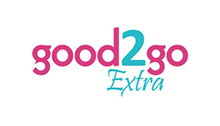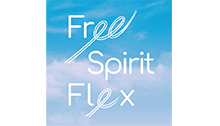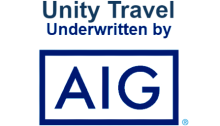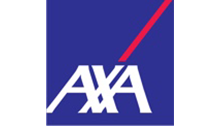 Cruise Travel Insurance FAQ's
Frequently asked questions about our Cruise Travel Insurance policies.
What is cruise insurance?
Cruise Travel Insurance will provide protection for things that might go wrong on the run-up to your cruise, or while you're on board.
What does cruise travel insurance cover?
You may need to cancel your cruise because of a medical emergency or the death of a loved one, or you may need emergency medical treatment onboard. Cruise Travel Insurance will cover costs if you need transportation to a hospital on land and treatment in a foreign hospital. There are also additional benefits with some insurers including cabin confinement and cruise interruption cover, for example, if you need treatment on dry land but are then passed well enough to join your cruise.
Do your cruise policies cover Covid-19?
Most of our policies provide cover against the threat of Coronavirus. This includes cover if you need to cancel your cruise because you test positive in the 14 days leading up to your cruise, or if you test positive and become ill while on holiday. 
If you do become ill with Covid-19 on holiday you will be covered under the emergency medical expenses section of your Cruise Travel Insurance policy. If you need to extend your stay in a particular destination or need to quarantine most insurers will provide cover if deemed medical policy. Terms and limits apply. 
Where can I go with cruise insurance?
Cruises are a great way to see multiple destinations in a short space of time. Whether you're sailing around the UK, exploring Europe's gems or discovering the beauty of the Caribbean you will still need Cruise Travel Insurance. Please note you will need to tell us every country you are travelling to, as the cost of medical treatment varies from country to country.
Do pre-existing medical conditions affect the cost of cruise insurance?
You should declare all pre-existing medical conditions when arranging Travel Insurance for your cruise. The policy will then cover the cost of care for any medical condition you have had in the past or suffer from now. The cost of insurance depends on a number of factors including your age, destination, trip length and medical history.
How much does cruise insurance cost?
The price you pay for your Cruise Travel Insurance is unique to your own circumstances and calculated taking a range of factors into account including where you are going, for how long and your age and medical history – it will also depend on how much coverage you want for things like cancellation and medical cover. For example, if you're going on a cruise that costs £2,000 each, you will only need £5,000 cancellation cover, but if your cruise has cost £25,000 you will want to ensure that it is protected with more cancellation cover. We will compare a range of insurers to find the best deal for your own circumstances.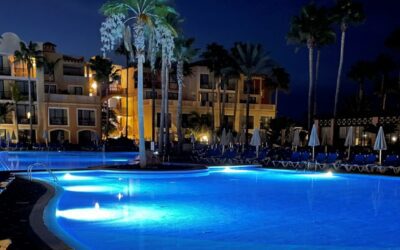 A member of the Just Travel Cover team jetted off for some winter sun this month, so we caught up with them to find out what's changed and what's...
read more