Arrange Your Cruise Travel Insurance Today
Cruise holidays are becoming increasingly popular – they give travellers a way to watch the world go by, visit exotic destinations, and relax in luxury all in one convenient package.
At Just Travel Cover you can compare prices and cover from a range of insurers that offer specialist cruise Travel Insurance catering for the specific requirements of cruise travel, including cover for things like missed port departure and cabin confinement.
There's no age limit on our policies and we provide cover for hundreds of pre-existing medical conditions too. Our cruise travel policies accommodate travellers visiting multiple destinations, often with a flight element included. Because cruise holidays can often be more expensive, it's important to include the high enough level of cancellation cover, so you could recover your investment in the unfortunate event you cannot sail (terms apply).
Finally, if you are confined to your cabin through illness or injury, you could get your money back through Travel Insurance. Also if you need to leave the ship for medical reasons, Travel Insurance could cover the cost of getting you back home. (Terms vary by insurer).
Going on a UK Cruise?
You will still need Travel Insurance if you're going on a "Seacation", with some cruise lines asking  for up to £2m medical cover. Even though you are cruising on UK waters you must consider the risk of needing emergency medical treatment on board (which is usually private and not covered by he NHS), and in more serious circumstances evacuated and moved to the nearest on-land hospital. There are costs that come with this including repatriation.
We do have policies that include cover for this, so please call us to discuss.
Travel and Medical Essentials
Emergency medical expenses up to £15 million per person
Baggage cover up to £3,000 per person
Missed departure up to £1,500 per person
Cover for UK Cruises / Seacations
24/7 Emergency medical assistance
All pre-existing medical conditions and ages considered
Zero excess policies available
Cancellation cover up to £12,500 per person (up to £30,000 on referral)
Missed port departure up to £1,500
Cabin confinement up to £1,000
Unused excursions up to £500
Itinerary change up to £750
Cruise interruption up to £1,500
We Compare Prices From These Insurers
Click here to download the Policy Wording and Insurance Product Information document for all insurers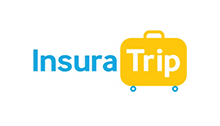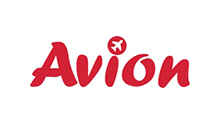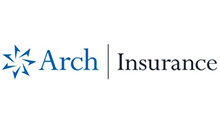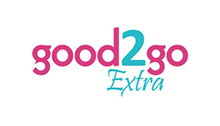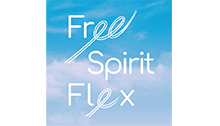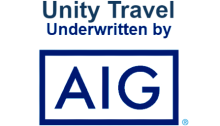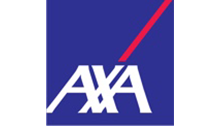 Pre-Existing Medical Conditions
Medical Travel Insurance can save you a small fortune, particularly when it comes to cruising in the Caribbean, where it's not uncommon for unwell passengers to be taken onshore for medical treatment with subsequent transportation to mainland hospital facility, which can result in huge medical bills. Declaring all pre-existing medical conditions will ensure you have the correct insurance to cover you for unexpected costs.
We're Here to Help
Our online quote and medical screening engine enables you to compare and buy cruise Travel Insurance quickly and easily. Cancellation cover starts immediately from the moment of purchase for you and all the travel companions you insure under the policy, so you no longer need to worry about the unexpected and focus on getting ready for a trip of a lifetime.
Cruise Travel Insurance FAQ's
Frequently asked questions about our Cruise Travel Insurance deals.
What is cruise insurance?
Cruise Travel Insurance will provide protection for things that might go wrong on the run-up to your cruise, or while you're on board.
What does cruise travel insurance cover?
You may need to cancel your cruise because of a medical emergency or the death of a loved one, or you may need emergency medical treatment onboard. Cruise Travel Insurance will cover costs if you need transportation to a hospital on land and treatment in a foreign hospital. There are also additional benefits with some insurers including cabin confinement and cruise interruption cover, for example, if you need treatment on dry land but are then passed well enough to join your cruise.
Where can I go with cruise insurance?
Cruises are a great way to see multiple destinations in a short space of time. Whether you're sailing around the UK, exploring Europe's gems or discovering the beauty of the Caribbean you will still need Cruise Travel Insurance. Please note you will need to tell us every country you are travelling to, as the cost of medical treatment varies from country to country.
Do pre-existing medical conditions affect the cost of cruise insurance?
You should declare all pre-existing medical conditions when arranging Travel Insurance for your cruise. The policy will then cover the cost of care for any medical condition you have had in the past or suffer from now. The cost of insurance depends on a number of factors including your age, destination, trip length and medical history.
How much does cruise insurance cost?
The price you pay for your Cruise Travel Insurance is unique to your own circumstances and calculated taking a range of factors into account including where you are going, for how long and your age and medical history – it will also depend on how much coverage you want for things like cancellation and medical cover. For example, if you're going on a cruise that costs £2,000 each, you will only need £5,000 cancellation cover, but if your cruise has cost £25,000 you will want to ensure that it is protected with more cancellation cover. We will compare a range of insurers to find the best deal for your own circumstances.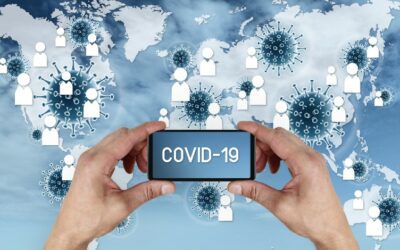 With travel restrictions easing more people are booking holidays for the weeks and months ahead, finally confident of a well-deserved break away....
read more