by Dale Robinson
-
22 November 2021
A member of the Just Travel Cover team jetted off for some winter sun this month, so we caught up with them to find out what's changed and what's required to have an enjoyable holiday after Covid-19…
A week of winter sun…
It was exactly two years since my last holiday when the rules changed around travel; the traffic light system had been essentially scrapped, and it was announced no tests were required for the double vaccinated to return to the UK.
I booked my holiday on that very day.
Spain, its islands and its culture have always been special to me, having lived and worked on Spanish soil twice, so Tenerife was the destination of choice for this holiday with my wife, son and in-laws.
After two years without a holiday, three lockdowns and the obvious stresses the pandemic brought, it was nice to finally have something to look forward to.
While there were a few additional things to do, going abroad was a breeze – here are ten things I learned before, during and after my trip.
You need to book a Covid-19 test for your return (before you go!)
The current UK rules mean you must take a Covid-19 lateral flow test two days after you return to the UK. However, you need the reference number to place on the passenger locator form, which you complete two days before you leave Spain. 
We booked these before we left England from Boots, and took the references with us.
We received them before we went and left them at home.
You need your Covid vaccine status – but only in the airport
Everyone in my party (except for my three-year old) has been vaccinated, and we needed to show proof of it on check in at both airports. After that we didn't need it again.
We printed the forms out, but also had the NHS app on our phones which is just as easy to flash at check in.
To access your vaccine status, download the NHS app and enter your details – from there you can add them to your digital wallet (if you have an iPhone), or download the documents to print off at home.
You need to complete a Spanish Health Form
As we were going to Tenerife, we needed to check entry requirements for Spain. The advice was to complete a Spanish Health Form (basically an online questionnaire) within the two days before departing the UK.
We did it on the app (SPTH) and it only took a few moments. As well as your personal details like name and address etc you need to know your passport number, the address of the place you are staying, your flight number and seat number, as well as your vaccine status.
Once we completed that it automatically generated a QR code (just a barcode that the Spanish authorities can scan, like the one you get on a boarding card). It's very easily accessible within the app, but again we printed these out.
Printing the documents definitely made things easier in the airport at check in, as I simply handed over four vaccine certificates, five Spanish forms and five passports. Check in was probably quicker than it was pre-Covid, although it is November!
The only other time we needed the Spanish health form was when we got to Tenerife airport. Once we passed through Passport Control there was a bank of desks waiting to scan the code – very quick and easy, then straight through to collect luggage and onto the coach.
Face masks are still compulsory indoors
We had to wear face masks in both airports, on the plane (Jet2 holidays) and on the transfer coach. I thought this would bother me, but it didn't. I was eating, drinking or sleeping for most of the plane journey and we were only in Tenerife airport around 30 mins, then a short coach journey to the hotel.
Masks need to be worn inside when at the hotel and the one we stayed in were fairly strict with it.
We spent most of the time outside once we had checked in, so the only time masks were required were when we went to the bar or the hotel restaurants.
Once seated you do not need to wear your mask – just as it was in the UK earlier this year.
Tenerife is HOT in November!
This is nothing to do with Covid-19, and I'm not rubbing it in if you don't have a holiday booked, but the weather was fantastic.
It was 25-30 degrees every day, very little cloud and no rain (despite what the app said!).
I've been to Tenerife in September and I went to Jamaica late October, but this is the latest in the year I have ever been abroad, so it was surprising, but very welcome (although very cold on return to Newcastle at 20:00!)
EVERYONE is ready for a holiday
It's easy to forget sometimes that Covid was/is a global crisis and affected everyone in the world. There was a raft of visitors to the hotel from mainland Spain, the Balearics, Belgium, Germany and across the UK – and that was just the ones we spoke to.
Most conversations were around the relief at finally being able to take a break and the stress the pandemic had brought.
Holidays certainly have a way to make people feel better.
Booking restaurants and sanitizer keeps us safe
We stayed in an all-inclusive resort – a hotel we had been to four times before. We booked it because we knew we could eat outside, we knew it was spacious and we knew our way around.
There had been some changes since our last visit in 2019.
Firstly there was a small chip (like a sim card) inside the wrist band they provide on check in. This acted as room key and was also scanned when you entered a restaurant. All meals had to be booked in advance, which we later found out was Spanish law for hotels for health and safety.
Hand sanitizer was everywhere and even squirted on to your hands in restaurants. There were fewer people in the restaurants than we have seen before, as there are limits on the number of people at any one time.
This made us all feel very safe and it was refreshing to see the lengths they have gone to to provide an enjoyable, safe environment without impacting experience.
Travel Insurance is more important than ever
Travel Insurance is firmly on most people's lips as we come out of Covid. There were many stories from people who have had to cancel holidays or had them distruped who were very glad they had cover, and I had conversations with people who had struggled to find cover for pre-existing conditions –  I was more than happy to hand out a business card!
We took insurance and thankfully we didn't need it. My father-in-law has Crohn's disease and insured via Just Travel Cover.
We both took Smart Luggage protection too and it was an anxious wait for our bags to arrive on the carousel at Tenerife and Newcastle – thankfully both duly arrived and we did not need it, but it was reassuring to know we had that cover in place, just in case.
You need to complete an online form before you return home
We flew home Tuesday, so on the Sunday we completed our UK Passenger Locator Form – essentially this is our equivalent of the Spanish health form. It explains where you have been and where you are staying when you return to England.
It was nice to sit in the sun and complete this – all very straight forward using the Gov.uk website.
The airline sent us the link and it just asks a few questions including personal details (name, address, DOB, passport number etc) along with your flight number and the address of where you're staying when you return to the UK – for us this was our home address.
You will also need the reference number for the day two test you booked before you left the UK.
If double vaccinated you need to scan the QR code on your vaccine certificate, or upload the document, however this didn't work for me so I just clicked 'no' and the form explains you can simply show your certificate at the airport.
Once the form is complete again it generates a QR code for the airport check-in staff to scan. Because the printed forms worked so well on the way out we decided to email the forms to the hotel and they printed them for us, although it would have been very straight forward to show them the code on our phones too.
The day two test is very easy
We had almost forgotten about the day two test (thank goodness for Alexa reminders!) but took this on Thursday morning after arriving back Tuesday night.
The test is just a nasal swab and took a few seconds. We then had to scan the code to confirm we had completed the test, take a photo of it and upload it to a website which was all on the instructions within the test pack.
A fantastic and well-deserved break
The feeling from most people was one of relief, that they 'deserved' a break, and I feel the same. It was very nice to be abroad again and I would definitely recommend Tenerife for winter sun!
Sure, there are a few admin jobs to do, but nothing too taxing, and once complete you can sit back and relax.
*The above is based on one person's experience at the time of writing (22/11/2021) based on a holiday taken in November 2021. Entry rules may differ if not fully vaccinated. FCDO advice, travel rules and entry requirements can change regularly. You should always follow the latest guidance. 
Travel Insurance for Tenerife
Whether it's Tenerife or Turkey, Travel Insurance is always a good idea. There's no age limit on our policies and cover for pre-existing medical conditions.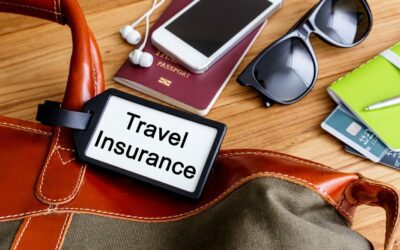 The government's decision to ease restrictions on international travel has sparked a flurry of holiday bookings and boosted consumer confidence,...
read more