by Sam Leaver
-
22 January 2020
This week (1-7 December) marks Crohn's and Colitis week and we've partnered with the national charity, Crohn's and Colitis UK to help raise awareness of the disease.
70% of people with IBD worry about toilet facilities while travelling.
We know from our own customers that the thought of travelling can be daunting if you suffer from Crohn's or Ulcerative Colitis (the two main forms of Inflammatory Bowel Disease.
A change of climate, water, or food can upset anyone's bowels yet many people with Crohn's or Colitis travel widely, both in the UK and abroad. With careful planning and the right Travel Insurance there's no reason not to enjoy what the world has to offer, but before you leave make sure to speak to your doctor about a flare-up plan – just so you know what to do if your symptoms worsen while you are away.
Working with Crohn's and Colitis UK we have some tips and answers to questions you may have if you're planning your next holiday – we've included suggestions for people who have a stoma or have had surgery.
Did you know… many UK airports now offer a lanyard scheme for people with hidden disabilities to discreetly alert staff to their needs. The lanyards are available even if you do not need to use the special assistance service and may give you access to priority lanes at security.
It is important to arrange Travel Insurance in case you need medical treatment when abroad. This is particularly the case if you are travelling to countries that do not have healthcare agreements with the UK, for example the USA – don't forget while the EHIC may offer state care in some European Countries it does not cover you if you need emergency travel (repatriation) back to the UK, so Travel Insurance is still important.
Vaccinations may be needed for certain countries – check with your doctor and be sure to mention your Crohn's or Colitis, providing a list of medications/dosages. Try to enquire at least 8 weeks before you're due to travel as some vaccinations can take several weeks.
Take your medical documents and information with you – for example a letter from the GP explaining you are fit to travel, a medical summary of your condition (and a flare up plan) and a list of your medications.
Get a "can't wait" card which can be translated into the language of your destination.
Take enough medication with you for the whole trip, as well as extra in case of delays. Use a small cool bag or a Frio cooling wallet for any medication that requires refrigeration.
Plan ahead if you need to get new supplies of medication while you are away. Take a list of your medications, and consider checking with the relevant pharmaceutical companies about whether your medications are available in the countries you plan to visit. You may also want to take a good supply of any over-the-counter medicines you are using.
Keep your medication in their original packaging, along with the Patient Information Leaflet, to show at customs. You may also need to show your letter from your GP or consultant, and a copy of your prescription.
Carry your medication in your hand luggage when flying, in case your baggage is lost.
Before you fly, check with your airline to find out whether there are any other restrictions or rules that will affect travelling with your medications.
Airlines and airports have varied provisions for providing care. Get in touch with your airline at least 48 hours before you fly to let them know your requirements or any additional assistance needed. Some airlines request this information up to 72 hours before a flight. If your condition is relatively stable and you fly regularly, you may be able to get a Frequent Traveller Medical Card (FREMEC) that can be used for multiple journeys.
For more comprehensive information about travelling with Crohn's or Colitis, including information on travelling with a stoma, sun exposure and staying well on holiday please visit the official Charity website -> here
​
Insurance for pre-existing medical conditions
Compare up to 48 prices online in minutes with cover for hundreds pre-existing medical conditions including heart conditions, diabetes and cancer. Prefer to speak to someone?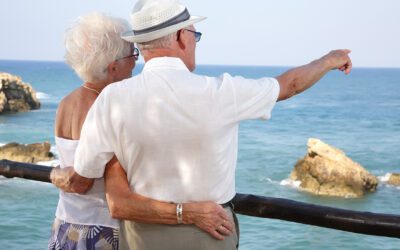 British holidaymakers who have been fully vaccinated could skip amber list quarantine rules under plans being drawn up by the government, according...
read more