by Sam Leaver
-
7 September 2017
You've
booked your ticket and your bags are packed for your next Spanish adventure,
but what could make your holiday even better? Learning the language of course!
To celebrate European day of languages we've put together 13 essential phrases to help you mix with the locals on your next trip to Spain or a Spanish-speaking country.
Plus you can save 13% off travel insurance until 25th September.
As our sale continues.
​
Remember, a little bit of effort goes a long way with Spanish
people. Here are a few phrases to get you started:
​
It's always useful to be able to greet the maid or other hotel
staff when you meet them.
​
You can start with:
​
1. Good morning — Buenos días (used
all morning)
2. Good afternoon — Buenas tardes
(used until late afternoon/early evening)
3. Good evening — Buenas noches
(used more when going to bed)
​
You may be greeted with someone asking how you are or you may
even wish to ask:
​
4. How are you? – Cómo está?
5. I am fine – Estoy bien, gracias
​
Once you're unpacked it might be straight to the bar/restaurant,
where the following phrases might come in handy.
​
6. I would like a bottle of
red/white wine, please – Una botella de vino tinto/blanco, por favor, or….
7. A beer, please – Una cerveza, por
favor
​
Or Dos or Tres or…
​
8. Can I have a menu please? – La
carta, por favor
​
It's always useful to be able to ask if they have your favourite
things:
​
9. Do you have…? – Tiene…?
10. A cup of tea, please – Una taza
de té, por favor
​
Asking for the bill may be universally signalled with a scribble
on your hand using your imaginary pen, but imagine how impressed the camarero/a
(waitor/waitress will be if you ask in Spanish.
​
11. Can I have the bill, please? –
La cuenta, por favor
​
After all that tasty tapas you might want to say thanks and
leave a tip.
​
12. Thank you. This is for you –
Muchas gracias. Esto es para usted.
​
And finally, when saying goodbye the Spanish tend to use:
​
13. Hasta luego – see you later
(rather than adios, unless you're never likely to see them again!)
​
Good luck (Buena suerte) trying out these phrases and enjoy your
next break!
​
PS, don't forget to organise you travel insurance for you next
trip to Spain. We'll compare multiple insurers for you to find you're a policy
to suit your needs – plus there's 13% off until 25th September.
​
Insurance for pre-existing medical conditions
Compare up to 48 prices online in minutes with cover for hundreds pre-existing medical conditions including heart conditions, diabetes and cancer. Prefer to speak to someone?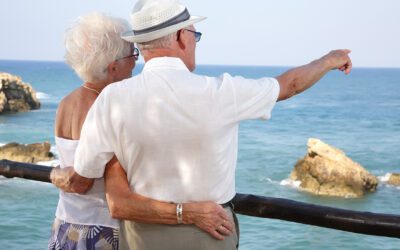 British holidaymakers who have been fully vaccinated could skip amber list quarantine rules under plans being drawn up by the government, according...
read more