by Sam Leaver
-
22 February 2020
New research from ABTA revealed that more than 3.5 million Brits are putting themselves at risk by not taking out the correct Travel Insurance prior to going on a skiing holiday.
With the winter sports season fast approaching it's important to have the correct Travel Insurance in place to cover activities such as skiing and snowboarding.
In the 2018/19 ski season ABTA reported more than 200 significant injuries involving British holiday makers including collisions and falls on the slopes. These figures only represent the reported cases and the travel association believes the total number of incidents is much higher.
Nikki White, ABTA's Director of Destinations and Sustainability, said:
"Nearly a third of winter sports holidaymakers are heading out to the slopes without the appropriate travel insurance in place, putting themselves at risk of costly medical bills if they have an accident while abroad.
"It's really important that people take out an insurance policy that covers them for all the activities they plan to do on holiday, as well as getting themselves ski-fit beforehand, so they can focus on having an enjoyable and safe trip."
Those aged 25–34 are the most likely group to have an accident on the slopes (12%), with just over a quarter of 18-24 year olds having the correct cover in place (28%). The 45-54 age group are the most likely to take out the correct Travel Insurance with cover for skiing, snowboarding and other winter sports activities included (51%).
To reduce the risk of significant injury skiers are encouraged to wear a helmet when taking part in winter sports activities and check that their equipment fits correctly. Here are our top 7 tips for staying safe on the slopes.
Seven tips to stay safe on the slopes this ski season
Make sure your Travel Insurance covers all of your planned activities.

Don't reply on your EHIC (European Health Insurance Card), it may not cover all your medical costs and will not pay for your return to the UK if you are injured.

Preparation is key, get fit for your holiday so that you are physically prepared, you're less likely to injure yourself.

Choose the correct route/pistes – Never attempt slopes beyond your level of ability.

Always wear a helmet, failure to do so may invalidate your Travel Insurance, regardless of the local legal requirements.

Be avalanche aware by checking snow reports, weather forecasts and avalanche risk levels.

Know your limits, alcohol impacts your judgement and your insurance cover may be invalid if you are intoxicated.
Travel Insurance
Compare up to 54 prices today online or over the phone. Cover available for hundreds of medical conditions including heart conditions, diabetes and cancer, plus there are no upper age limits on our single trip insurance policies.
Add winter sports cover to your policy and you will also receive cover for more than 20 activities, loss, damage or delay of your skiing equipment, the cost of ski hire, reimbursement for closure of the resort which prevents you from skiing and avalanche cover.
Insurance for pre-existing medical conditions
Compare up to 48 prices online in minutes with cover for hundreds pre-existing medical conditions including heart conditions, diabetes and cancer. Prefer to speak to someone?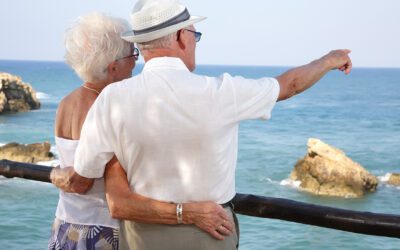 British holidaymakers who have been fully vaccinated could skip amber list quarantine rules under plans being drawn up by the government, according...
read more