by Sam Leaver
-
28 April 2019
Oh Canada…
This Sunday marks Canada Day with the country celebrating its 151st 'birthday'.
July 1st marks the anniversary of the day the North America's three colonies,** Canada, Nova Scotia** and New Brunswick came together to form a Dominion that was part of the British Empire (and now the Commonwealth)
There are celebrations taking place across the country and plenty of events to mark the occasion here in the UK too, but we wanted to take a closer look at some of Canada's must-visit places, just in case it's not on your bucket list (yet!).
1. Toronto
Toronto is Canada's largest city but not its capital. It is often described as a more civilised, clean cut version of New York and is packed with glitzy shops in Yorkville and Queen Street.
Don't miss: The CN Tower – once the tallest in the world at 1815 feet.
2. Niagara Falls
No visit to Canada would be complete without seeing the wonder of Niagara Falls. Bordering the USA and Canada the falls are within easy reach of Toronto and form the highest flow rate of any waterfall in the world.
Don't miss: The Maid of the Mist tour
3. Montreal
If you love France you'll love Canada's second largest city, Montreal. French is the city's official language, spoken by more than half of its population, and it also has a laid-back French feel perfect for culture vultures and festival goers.
Don't miss: Le Fleuve Saint-Laurent
4. Vancouver
Once voted "the best place to live in the world" Vancouver is one of Canada's most ethnically diverse cities. It sits in British Columbia and is a foodie's delight with a range of diverse restaurants. A popular filming location it is surrounded by mountains and has a vibrant art, theatre and music scene.
5. The Canadian Rockies
One of the most impressive mountain ranges in the world, the Canadian Rockies boast boast breath-taking scenery – ideal if you're a keen explorer. If you're looking for a ski resort they don't come much more impressive than this part of the world, with Banff one of the most popular.
These are just five of Canada's hot spots, but you can discover the wildlife of the Yukon, explore the breath-taking countryside of Quebec or venture to the charming capital city, Ottawa. With so much to see and do we don't know how you'll fit it all in!
Travel insurance for Canada
One thing you will need to sort is your travel insurance, which we can arrange quickly and easily for you so you can get back to planning your holiday with complete peace of mind that you're covered should things not go to plan.
There's no upper age limit on our single-trip travel insurance policies and we can arrange cover your pre-existing medical conditions too, with up to £15,000,000 for any medical treatment you may need while abroad. All policies include cancellation cover and your baggage and valuables will be covered too should they be lost, stolen or damaged.
You can compare travel insurance for Canada (or wherever you're going) online, or we can do it for you over the phone for you. And with cover from £38.08 for a two-week break to Canada (based on a 60-year old with type 1 diabetes) what are you waiting for?
Insurance for pre-existing medical conditions
Compare up to 48 prices online in minutes with cover for hundreds pre-existing medical conditions including heart conditions, diabetes and cancer. Prefer to speak to someone?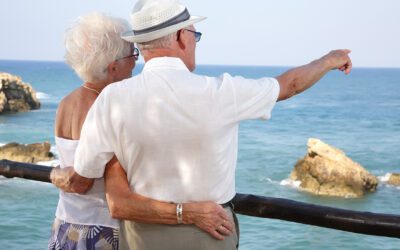 British holidaymakers who have been fully vaccinated could skip amber list quarantine rules under plans being drawn up by the government, according...
read more