by Sam Leaver
-
22 September 2019
We're a week into "Stoptober," the country's largest mass quit attempt that encourages people to quit smoking together. It lasts for 28 days as research has found that if you can stop smoking for 28 days, you are five times more likely to stop for good.
You can find out the campaign and the benefits of quitting on the NHS website, where you'll also find some handy resources to help you split up with smoking this October.
(1) You have more chance of quitting completely
Stoptober first started in 2012 and research confirms that if you can stop smoking for 28 days you are five times more likely to stop completely. You're doing great, keep it up!
(2) Your skin will look better
Your skin will look brighter and more natural. When you smoke your blood vessels become damaged and carry less oxygen. A few days after you stop smoking your cells begin to repair themselves and more oxygen circulates around your body. This will improve the condition of your skin and if you stop smoking altogether you will also prevent long term damage such as premature wrinkling.
(3) You will feel better
Your lung capacity will improve, blood pressure reduce and your heart will be beating stronger than ever making running, swimming and other physical activities much easier.
(4) You are reducing future health risks
As mentioned previously your lower blood pressure, better circulation and revitalised lung capacity all lead to a decrease in the risk of dangerous diseases. Smokers are at greater risk of heart attacks, strokes, cancer as well as issues with your bones and fertility. Our bodies have an amazing ability to repair damage and this starts from the moment you stop.
(5) Your senses will improve
Smoking damages your taste buds and sense of smell, after a couple of days smoke free you may notice that your food tastes much better. You'll also experience a greater sense of smell as your sinuses and lungs begin to clear and repair.
(6) You will have more money
Just think of the money that you will save by quitting. If you usually smoke a packet a day you will save £302.40 by the end of "Stoptober" and if you manage to stop for the rest of the year you'll pocket £982.80. Just think of what you could do with all of that extra cash – a nice holiday perhaps?
(7) Your family will benefit
Second hand smoke is a danger and you are putting your loved ones at risk. Inhaling second hand smoke increases the risk of lung cancer by 24% and heart disease by 25%.
(8) You will have more energy
At first you will experience withdrawal symptoms which can be more apparent on a night, but after a month these will reduce and gradually your sleep will improve. With time your body will not be working as hard as it was to function so your energy levels will be much improved.
Travel Insurance
If you are planning a holiday with the money you'll save by split up with smoking then don't forget to arrange your Travel Insurance.
We'll compare up to 48 prices to help find you the best policy to suit your individual requirements. Cover for hundreds of pre-existing medical conditions including heart conditions, breathing conditions and cancer.
Insurance for pre-existing medical conditions
Compare up to 48 prices online in minutes with cover for hundreds pre-existing medical conditions including heart conditions, diabetes and cancer. Prefer to speak to someone?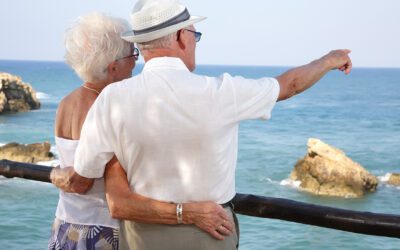 British holidaymakers who have been fully vaccinated could skip amber list quarantine rules under plans being drawn up by the government, according...
read more