by Sam Leaver
-
1 December 2017
We hope you're now in the festive spirit with Christmas day only a couple of weeks away.
How's your Christmas tree looking? If you haven't put up your tree yet we have some inspiration for you in this week's travel blog as we look at 8 of the best Christmas tree displays around the world.
London, UK
Trafalgar square boasts an impressive Norwegian Christmas tree with simplistic but classy sparkling lights as decoration.
Sydney, Australia
In 2014 a huge Christmas tree was constructed outside of Sydney's Westfield mall. The tree was built with LEGO – along with presents, a sleigh and surf ready Santa Claus.
Sau Paulo, Brazil
Ibirapuera Park boasts a 35 metre high tree which has a 16 metre diameter, all topped off with an 8 metre star.
Osaka, Japan
Osaka holds the Guinness World Record for 'most lights on an artificial Christmas tree' with the 2016 record standing at 550,000 bulbs.
Strasbourg, France
Featured in our top 10 European Christmas markets blog, the 30 metre tall Christmas tree is the centrepiece of the city, something all of the locals are very proud of.
Stockholm, Sweden
December in Sweden can be cold with average temperatures of -1oC, however it's a great place to see a huge Christmas tree with a natural dusting of snow.
New York City, USA
NYC is one of the most energy efficient cities in the world. The Rockefeller Centre's impressive Christmas tree keeps with that concept boasting 50,000 energy-efficient LED lights. 2019's addition is a star made up of three million Swarovski crystals.
Washington DC, USA
When it comes to decorating their Christmas trees the focus is clearly on baubles with 50,000 being put to use (the majority of them are white – as you would expect).
Already looking to 2020?
If you have already booked your 2020 getaway contact us to arrange your travel insurance. You will be covered for cancellation straight away giving you peace of mind over the festive period and beyond.
We can cover most medical conditions and there are no upper age limits on our single trip insurance policies.
If you know what cover your looking for you can arrange your policy online or alternative call our award winning staff on 0800 294 2969 and we can help you find a policy to suit your needs. Share your favourite Christmas tree pictures with us on Facebook
Insurance for pre-existing medical conditions
Compare up to 48 prices online in minutes with cover for hundreds pre-existing medical conditions including heart conditions, diabetes and cancer. Prefer to speak to someone?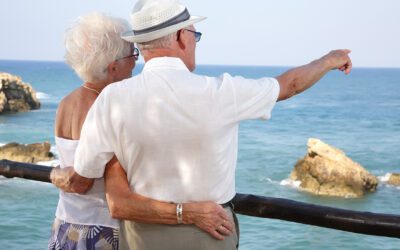 British holidaymakers who have been fully vaccinated could skip amber list quarantine rules under plans being drawn up by the government, according...
read more