by Sam Leaver
-
1 February 2020
According to Diabetes UK, here are five things that everyone with diabetes should know.
One in 15 of us live with diabetes – that's 4.7 million people in the UK.
There are different types – Type 1 and Type 2 are the main types but there are rarer types too.
Anyone can get it – it's not often clear why some people get it. It doesn't discriminate.
It's not just tablets or injections – it's so much more than that.
It never stops but you don't have to either – life doesn't stop there are professional athletes, chart toppers and people have ruled the country with diabetes.
We're going to focus on fact five, as we believe having diabetes (or any condition) should not deter you from travelling. There are however a few things you need to consider when going on holiday:
Taking care of your insulin:
The way in which insulin works can be affected by hot and cold temperatures and should always be kept out of direct sunlight.
When not in use insulin should be stored in your fridge to keep it cool.

When in-use your insulin can be kept out of the fridge at temperatures between 2˚C and 25˚C. If the room temperature is above 25˚C store it in an insulated cool bag.
How can you tell if your insulin has gone off:
You should be able to tell if your insulin has gone off just by looking at it:
Clear insulin – will be cloudy when it has gone off.

Cloudy insulin – will be lumpy and sticks to the side of the container which it has gone off.
Insulin should not be used if it has been frozen.
Taking care of yourself around the beach and pool:
When you are hot insulin can be absorbed more quickly by the body, which in turn increases your risk of hypos.
If you plan on swimming eat some extra carbohydrates beforehand either as part of your meal or a snack. Take a test before you get into the water and eat something sugary if your levels are low. It's also handy to keep some sugary snacks beside the pool.
For the sun worshippers remember that long periods of inactivity such as sunbathing can also lead to a raise in blood glucose levels. Test more often and take appropriate action if required by adjusting your insulin doses to avoid hypos.
Sunglasses should not be considered as a fashion accessory, eye care is very important for people with diabetes. Always check the label to ensure they offer a safe level of UV protection.
Travel Insurance for diabetes
It's quick and easy to get a Travel Insurance quote with cover for diabetes on our website or if you would prefer to speak to someone call us FREE on 0800 294 2969.
We'll compare up to 48 prices to find you the best deal

No age limit*

Cover for pre-existing medical conditions

Specialist cruise cover

24/7 emergency medical assistance
Insurance for pre-existing medical conditions
Compare up to 48 prices online in minutes with cover for hundreds pre-existing medical conditions including heart conditions, diabetes and cancer. Prefer to speak to someone?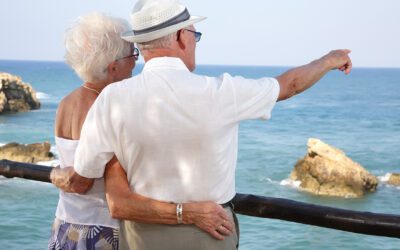 British holidaymakers who have been fully vaccinated could skip amber list quarantine rules under plans being drawn up by the government, according...
read more