by Sam Leaver
-
22 March 2019
Cruises continue to be a popular holiday choice, with one in 12 UK holidaymakers having been on one in the last 12 months – what's more, 40% of people are interested in booking a cruise holiday for the first time this year.​
The chance to experience multiple destinations on one holiday has always made cruises popular, but research from ABTA says the 'foodie factor' has taken over as the most popular reason for booking. Cruise companies are taking note too, offering mouth-watering menus from the likes of Marco Pierre White and Roy Yamaguchi.
Cruise Travel Insurance
What many people do not realise is that you need specialist Travel Insurance if you're going on a cruise.
One of the main reasons for taking out Travel Insurance is to cover you for any treatment you need whilst abroad, and to cover the cost of coming home early should you not be well enough to complete your holiday. When cruising this is more important than ever, with varying medical costs in different countries, and the fact that your EHIC card will not cover you for treatment at sea.
24/7 emergency medical assistance
All of our policies include a 24 hour emergency medical assistance line which means you'll receive the best advice no matter where you are in the world.
Up to £15,000,000 cover for medical expenses
If you require emergency medical treatment our policies will cover you for up to £15 million and this will also cover any hospital and ambulance fees.
Airlift to shore
Our policies will cover you should you take ill whilst at sea and need to be airlifting back to shore for medical treatment.
Repatriation to the UK
When falling ill on holiday it's not unusual to require repatriation cover. Our policies cover repatriation and we'll normally fly out a medical professional so that you will be accompanied on your return flight to the UK. Watch our video to find out why one of our clients was pleased she took our cruise Travel Insurance.
Cancellation cover up to £50,000 per person
Cruises can be very expensive and you will have complete peace of mind that the price you've paid will be covered if you are unable to travel on your cruise. Our policies offer cover up to £50,000 per person, call us FREE on 0800 294 2969 for more information on increased levels of cover.
European Health Insurance Card (EHIC cover)
Although it will not cover you whilst on-board your cruise ship we always recommend that you take your EHIC when you are travelling in Europe. Whilst on land this will cover state medical treatment costs (and usually waives your policy excess). However it will not cover any associated expenses such as additional accommodation for your travelling companion, changing your flights, emergency medical uplift or repatriation to the UK. Your travel insurance will cover all of these associated expenses.
In addition to the above we can also offer the below additional benefits:
Missed port departure (up to £1,500)
Covers additional travel and accommodation until you can join your cruise at your next point should you miss the departure due to adverse weather, breakdown or accident.
Cabin confinement cover (up to £1,000)
Compensation if you fall ill and the ship's medical offer confines you to your cabin to avoid spreading the illness.
Unused excursion cover (up to £500)
If due to a confinement you miss a pre-booked excursion you can claim back up to £500.
Change of itinerary (up to £750)
Should you miss a port due to your cruise ship having to cancel part of the itinerary due to adverse weather or delays.
Cruise interruption cover (up to £1,500)
If you require treatment in a hospital on dry land due to illness or injury and the hospital confirms that you are well enough to re-join the cruise.
Missed port benefit (up to £600)
You will receive a payment per port that your cruise operator is unable to dock at due to adverse weather.
Arranging your cruise travel insurance
We always recommend buying travel insurance as soon as you've booked your holiday. This will cover the cost of your holiday if you are no longer able to travel, subject to the claim terms and conditions in the policy wording.
Compare prices online or alternatively call us free on 0800 294 2969 and we will help you find the best policy to suit your individual requirements.
To make sure you have the correct cover we always recommend checking the policy wording or speaking to an advisor.
Insurance for pre-existing medical conditions
Compare up to 48 prices online in minutes with cover for hundreds pre-existing medical conditions including heart conditions, diabetes and cancer. Prefer to speak to someone?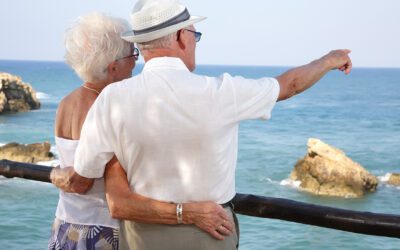 British holidaymakers who have been fully vaccinated could skip amber list quarantine rules under plans being drawn up by the government, according...
read more