by Sam Leaver
-
15 July 2018
We are pleased to announce a new scheme which will offer you increased peace of mind in relation to travel disruption caused by an act of terrorism abroad.
A turbulent few years of terrorist attacks in popular holiday hotspots including Barcelona, Paris and New York has left many tourists feeling uneasy about visiting certain locations and many standard travel insurance policies do not provide cover for visitors caught up in these tragic events.
The new scheme, Infinity Travel, underwritten by Lloyds of London, not only offers cover for injury, loss or damage to possessions should a terrorist attack take place while tourists are on holiday, but also provides cover if the UK government issues advice not to travel, thereby providing customers the flexibility to rearrange or cancel without the fear of losing out financially. The terrorism extension comes as standard with Gold policies meaning you won't need to buy any additional 'bolt-on' style extensions or have multiple policies for this increasingly expected area of cover. If an attack takes place within 7 days before your trip and the FCO advise against all up to £1,000 will be paid to cover the additional expense incurred to change scheduled accommodation and/or transport so that you do not need to travel through that country, and if you cannot reasonably travel to an alternative destination and need to cancel, up to £2,500 will be paid to cover the proportionate value of unused travel, accommodation arrangements and activities which have been paid or contracted to pay.
The new scheme adds another A-rated provider to our panel which means we can compare the market quickly and easily to find you the cover you need for your next trip.​
We've always been committed to helping people fulfil their travel ambitions regardless of age or medical conditions which are things that can often pose unwanted risks, but due to tragic events in recent years we have found that many modern travellers expect more from their travel insurance and we're delighted to be able to offer the peace of mind that comes with this new scheme.
Many people don't realise that some mainstream travel insurance policies do not offer cover against travel disruption caused by an act of terrorism and that's what makes this scheme stand out; while we all hope no more terror attacks take place we don't want anything to prevent people exploring the world and with everything covered under one policy people can continue to travel without the worry of the financial implications brought about by these terrible circumstances.
Insurance for pre-existing medical conditions
Compare up to 48 prices online in minutes with cover for hundreds pre-existing medical conditions including heart conditions, diabetes and cancer. Prefer to speak to someone?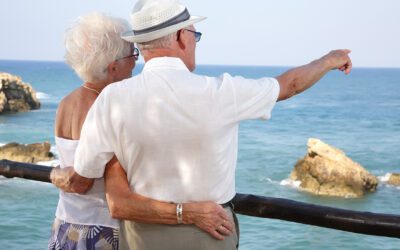 British holidaymakers who have been fully vaccinated could skip amber list quarantine rules under plans being drawn up by the government, according...
read more