by Dale Robinson
-
3 August 2021
With travel restrictions easing more people are booking holidays for the weeks and months ahead, finally confident of a well-deserved break away.
But with Covid-19 still with us, many people are turning to Travel Insurance to provide peace of mind should something not to go to plan.
It's important to remember that there is no 'one-size-fits-all' solution with Travel Insurance – every policy is different, terms vary between insurers and you may be left wondering what is and is not covered both generally, and specifically in relation to Covid-19.
If I need to self-isolate due to track and trace, can I claim on my Travel Insurance?
With record numbers of people in the UK being "pinged" by the NHS track and trace app, and more people being notified that they must self-isolate following close contact, many holidaysmakers have been left wondering how this may affect their holiday plans.
If this happens to you and your period of isolation overlaps with your holiday dates then we do have a policy that will provide cover, meaning you could claim the cost of the holiday back (up to the amount shown in the policy wording), if you cannot change the dates of the trip and need to cancel.
There are terms that apply, so please review the Covid-19 document at the point of sale.
Please note: not all policies will provide cover for this scenario.
What if I catch Coronavirus before I go and need to cancel?
If you test positive for Coronavirus in the days leading up to your holiday and as such cannot travel, you may be able to make a claim on your Travel Insurance. Most of our policies provide cover for this, just look out for the 'enhanced Covid-19' notice when you see the list of prices and products to choose from.
What if I test positive for Coronavirus on holiday?
If you are unwell while on holiday and need emergency medical treatment, this is covered on your Travel Insurance with our policies under the medical section. Again, the amount and exact type of cover will vary between insurers, so you should check the individual terms, but there is up to £15m cover available which includes medical, hospital and treatment expenses, ambulance charges, reasonable accommodation expenses – some policies even include additional accommodation and travel expenses for a close relative to stay with you (upon medical advice).
Your Travel Insurance will also cover the cost of repatriation (gettting you home) should you miss your scheduled flight back due to a stay in hospital, for example.
You should always make sure you declare any pre-existing medical conditions on your holiday insurance policy.
You can find out more about what is and is not covered on our Coronavirus Travel Insurance page, or get a quote online where you will find additional information alongside each Travel Insurance scheme which explains what is and is not covered.
*Terms: There is no cover under any section of any policy for travel to a destination where the FCDO has advised against all, or all but essential travel. Terms apply and vary between each insurer. Cover limits and scenarios are specific to each insurer and you are advised to check the policy wording before going ahead with your policy. For help and advice please call us.
Travel Insurance that covers Coronavirus
Arranging Travel Insurance has never been so important. Compare prices and cover today.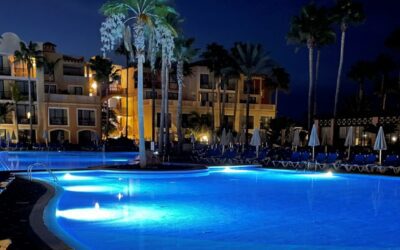 A member of the Just Travel Cover team jetted off for some winter sun this month, so we caught up with them to find out what's changed and what's...
read more