by Sam Leaver
-
1 March 2020
Looking after our health is one of the most important challenges we are faced with. Our wellbeing is something which should factor into all the decisions we make on a daily basis, not just when we're planning a trip abroad. For many though, this can be a daunting prospect as healthcare can be complex and overwhelming. Luckily, we've partnered with Pharmacy2U and together we're here to give you the lowdown on all things healthcare.
Healthcare in the modern world
Cutting edge technology has been integrated into our social and working lives, changing them at a rapid rate. This provides exciting opportunities for people seeking out easier and more convenient ways to live. Healthcare is one such industry where advancements in technology are helping to redesign the experience for modern day patients.
The emergence of online pharmacies in the last 20 years has heralded a revolution in patient-focused care. Thanks to the internet, you can now manage your health and medication needs from the comfort of your own home. We're no longer shackled to inflexible opening hours that don't suit us, as it's now possible to envisage a pharmacy that works for us and around our schedules.
Although these are exciting times, this new world for healthcare can be daunting. So, how do you select someone online when you've not had a face to face conversation?
Our top tips for selecting a healthcare provider
We've teamed up with Pharmacy2U, the UK's first and largest online pharmacy, to pull together a handy list of questions to ask when choosing a healthcare provider.
1. Are they regulated?
It's important to know that the people who are looking after your health are sufficiently qualified and monitored. Pharmacies in the UK who are offering NHS services, should be regulated by the General Pharmaceutical Council (GPhC). Any company offering Online Doctor services should also be regulated by the Care Quality Commission (CQC).
2. Are they based in the UK?
Having a pharmacy based in the UK will help ensure that there's legitimacy and accountability to the healthcare they are providing. Having local support means they'll be correctly regulated and have proven experience in delivering to the UK. So keep an eye out for a registered UK address.
3. Can you reach them?
As fantastic as these innovative leaps surely are, it's still good to know there is someone you can contact regarding your health. Taking Pharmacy2U as an example, they give their patients a variety of options to ensure they can always get in touch if they have any questions. You can call, email or even speak to someone online via Live Chat.
4. Have you read the reviews?
Make sure you've spent some time looking at reviews from patients who have already used a service before you commit to it yourself. This is good practice when you're buying a washing machine, so it's doubly important when you're thinking about health. Consistently average or poor reviews could indicate that there's an issue with the service.
Take a closer look if something looks too good to be true. Even if a provider has a high rating, make sure there's a decent number of reviews to draw an average from. It's a good idea to check if they've got a verified listing on Trustpilot.
5. How experienced are they?
Despite all the bells and whistles that undoubtedly come with cutting edge tech, experience is still a great factor to trust. Pharmacy2U were the UK's first online pharmacy and they've recently celebrated their 20th year in business. They've been there since the beginning and have amassed a wealth of expertise which their patients can trust. They have also consistently grown and are now serving a growing community of 400,000 patients.
So, when you're looking for a new provider, it's important to know how long they've been around and what they've achieved.
6. Do they offer value for money?
It's always worth understanding if your pharmacist provides value for money for both patients and the NHS.
The great thing about Pharmacy2U is that it is free to use – they don't charge for delivery. And if you think that means the cost is being passed onto the NHS, then think again! Pharmacy2U are actually paid less in fees by the NHS than an average high street pharmacy*.
Register with Pharmacy2U today
To learn more about Pharmacy2U visit pharmacy2u.co.uk/nhs and you can read over 150,000 of their verified patient reviews on Trustpilot.
Registration is quick and easy and all you need to do is tell them what medication you need and when it's next due. You can speak to their customer care team or go online at any time. They also have UK-based pharmacists on-hand to answer specific queries about your health or medication.
Insurance for pre-existing medical conditions
Compare up to 48 prices online in minutes with cover for hundreds pre-existing medical conditions including heart conditions, diabetes and cancer. Prefer to speak to someone?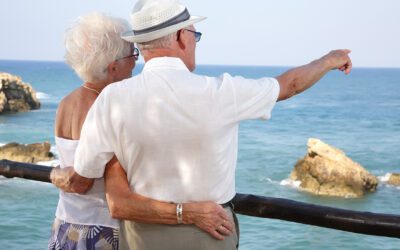 British holidaymakers who have been fully vaccinated could skip amber list quarantine rules under plans being drawn up by the government, according...
read more