by Sam Leaver
-
22 April 2018
1. Compare prices
You can compare prices from a panel of leading insurers.
Once you complete our quote form you'll receive prices for up to 24 schemes listed in price order from low to high. At a glance you can compare the levels of cover on each policy to help you choose the right policy to suit your individual requirements. Need help deciding? Call our travel insurance specialists on 0800 294 2969 and we'll help you choose the most suitable policy for your trip.
2. Medical conditions covered
We are a specialist provider so you can easily arrange cover for your medical conditions online or if you would prefer to speak to someone, we're open until 8pm on weekdays. We don't need to know the names of your medication, just some basic questions such as;
How many medicines to you take for your medical condition?
When was your medical condition first diagnosed?
3. Specialist cruise cover
If you're heading on a cruise you can arrange a specialist cruise policy that will cover you for;
Missed port departure
Cabin confinement
Unused excursions
Itinerary change
Cruise interruption
Airlift to shore
Up to £50,000 cancellation cover per person
Remember to inform your insurer that you are going on a cruise, some policies will not cover a cruise.
4. Hazardous activities
Doing certain activities while on holiday may mean you need a higher level of cover. Before you travel, make a list of all the activities that you plan on doing whilst on holiday and always remember to check them with your policy or call us on 0800 294 2969 to check if you're covered. Our policies cover 60 activities as standard and more than 100 altogether so do remember to mention what you're planning on doing!
5. Single trip or annual cover
There's no upper age limit on our single-trip insurance policies. Plus, if you're planning more than one holiday this year ask us about our annual multi-trip insurance, we could help save you some money!
Get peace of mind today
Buying travel insurance will protect your trip from the moment of purchase giving you peace of mind that you're covered should something not go to plan.
If you're heading on holiday soon compare travel insurance prices on our website.
Or if you'd prefer to speak to someone you can call our award-winning travel staff who can advise and help you find the best policy to suit your requirements.
Call us for your quote on 0800 294 2969, we are here until 8pm on weekdays.
Winner of the Insurance Choice Award 'UK's Best Travel Insurance' in 2017.
Insurance for pre-existing medical conditions
Compare up to 48 prices online in minutes with cover for hundreds pre-existing medical conditions including heart conditions, diabetes and cancer. Prefer to speak to someone?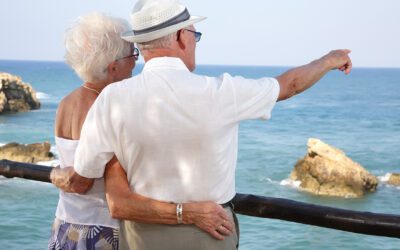 British holidaymakers who have been fully vaccinated could skip amber list quarantine rules under plans being drawn up by the government, according...
read more