by Sarah Forster
-
21 July 2022
Our recent research shows that sun-starved Brits will find the money for a foreign holiday this year, despite rising costs of fuel, food and energy bills.
We found that 71 per cent of people said the increase in the cost of living has not stopped them booking a foreign holiday, and 76 per cent said a holiday was still a priority, amid rising household bills.
The survey, which was completed by more than 1,000 British travellers, also found that the vast majority of people will opt for a foreign holiday over a UK break, with 71 per cent saying they're "heading abroad regardless".
One customer said:
"holidays abroad still appear cheaper than some in the UK and with no guarantee of good weather; some UK holidays are ridiculously overpriced for what you get, e.g self-catering (here) can cost more than all inclusive (abroad)".
Another added:
"It (the cost of living rise) has been something to consider, and (I have made) cut backs in order to afford a holiday."
After two years of travel restrictions resulting in many people going without a holiday – it's clear that demand is now soaring, with more than 70 per cent saying they already have a holiday booked this year, and 61 per cent of those who have nothing booked are planning a last-minute holiday in 2022.
Dale Robinson, Head of Marketing at Just Travel Cover said,
"this research shows how important a foreign holiday is to the British public, and people are looking forward to going abroad again, despite the cost-of-living crisis. However, with the cost of medical treatment abroad also rising, it's crucial people take out Travel Insurance so they're not left with hefty bills".
The importance of Travel Insurance was highlighted too, we found that 97% of people agree that Travel Insurance is more important than ever, however the vast majority underestimated or had no idea how much the average medical claim costs.
Mr Robinson added:
"the fact that almost everyone agreed that travel insurance is more important than ever speaks for itself. Unfortunately accidents can happen anywhere and it's estimated that 3,000 people need hospital treatment abroad every week, with bills costing from a few hundred pounds to several thousands, so it remains critical to take insurance and check you have appropriate cover in place, especially if living with pre-existing medical conditions".
Just Travel Cover can offer policies with no age limit and hundreds of pre-existing medical conditions, and we recently launched our destination centre on our website, highlighting the importance of Travel Insurance when travelling and providing some useful hints and tips on some of the world's most popular tourist destinations.
Last Minute Travel Insurance
No matter when or where your next holiday takes you, Just Travel have you covered. With no age limit on our policies which cover hundreds of pre-existing medical conditions including heart conditions, diabetes and cancer we can have you protected in just a few simple steps.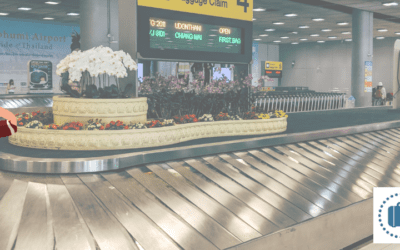 Smart Luggage, the award-winning, real-time insurance policy for lost luggage is now available to buy from just £3, even if you already have your...
read more