by Dale Robinson
-
2 August 2022
Visiting France just got easier for UK travellers, as all remaining Covid travel rules have been scrapped for visitors.
Until this change, visitors needed to show proof of vaccination or a negative Covid test, but France has now removed these requirements for Brits – just in time for the summer.
There's no need to show vaccination status, take a test or sign 'justification for travel' documents, however there has been a change in regulation regarding passports. Your passport needs to have been issued less than ten years before the date you enter France (or any EU country), even if it is 'in date' when you travel.
Travel rules can change quickly and we always advise that you should check the FCDO website for the most up to date information on the place you're planning to visit.
More information on France
France is one of the most popular holiday destinations for UK holidaymakers, with around 17 million of us visiting every year.
From language tips to the best food to try, visit our Travel Insurance for France page.
Travel Insurance for France
While the removal of restrictions might increase confidence to book a trip to France, it does not take away the risk of catching the virus while you're abroad, or falling ill before you travel, meaning Travel Insurance remains crucial. In fact, our recent survey found that 97% of people consider Travel Insurance more important than ever.
Accidents and illness can happen anywhere and Travel Insurance can be a handy safety net, should you need treatment abroad. You'll also be covered for trip cancellation, curtailment and loss, theft or damage to your baggage.
Travel Insurance for France
Enjoy your holiday to the fullest and ensure your Travel Insurance covers everything you need! With cover for pre-exisitng medical conditions and no upper age limit, we can find the best policy for you.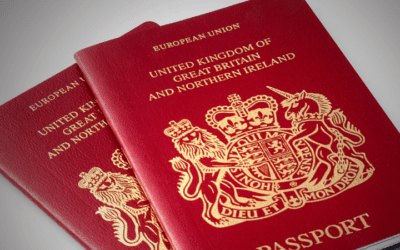 The rules around passport validity date have changed since Brexit and it's caused some confusion among travellers, with many believing their...
read more