by Dale Robinson
-
27 July 2020
Over the last few days the UK Foreign and Commonwealth Office (FCO) changed its advice on Spain, which will impact holidays to the mainland, the Balearic Islands and the Canaries.
What has changed?
Spain, the Canaries and the Balearics were all on to government's 'safe list' and holidaymakers did not have to quarantine on their return. The government now advise against all but essential travel to mainland Spain, as of 25 July, and the Balearics and Canaries, from 27 July.
In addition, the government announced that anyone returning to the UK from Spain (including the islands) must self-isolate for 14 days.
What does this mean for my holiday?
This will depend on where you were going, when you were due to travel and the stance of your airline/tour operator. If your provider has cancelled your holiday then it is likely they will either re-schedule your trip or offer you a refund / credit. You should speak to them first, before you contact your Travel Insurance provider or broker.
What about my Travel Insurance?
If you already have Travel Insurance in place for an upcoming trip to Spain (including the Balearics and Canaries), your cover will not be valid while this advice is in place (as you would be travelling against FCO advice) and your Travel Insurance will not provide any cover for cancellation of your trip, following a change in advice from the FCO. It is important to note that your insurance would come into force as soon as the FCO guidance changes again.
Will I be covered if I travel against FCO advice?
The short answer is no, not with standard Travel Insurance. Typically Travel Insurance will not provide cover if you travel to a destination where the FCO have advised against all but essential travel, even if it changes again during your trip. It is possible to obtain high-risk cover from Voyager Insurance by using this link – but please note there is no cover for Covid-19 and you should read the terms carefully before purchasing.
What if I am already in Spain on holiday?
If you are already in Spain, the Balearics or the Canaries on holiday and you have Travel Insurance (from us) then your policy will still be valid, providing you travelled before the FCO advice changed.  There is also no instruction/advice to return home early, so you can enjoy the rest of your holiday knowing your insurance will remain in place (providing you travelled before the advice changed on Saturday 25 July).
Can I still buy Travel Insurance?
Yes – the change in advice only impacts holidays to Spain and its islands. There are still dozens of countries on the government's safe list and where you do not have to quarantine on your return. The government continue to stress that arranging Travel Insurance is extremely important.
It is also important to remember that this advice is temporary and will be reviewed regularly, meaning that Spain and the islands are likely to be back on the safe list in a few weeks. So if you have a holiday booked within the next 12 months you can still purchase Travel Insurance and your cover will be in place as soon as the FCO advice against all but essential travel is lifted.
We advise checking the FCO website regularly if you have a holiday booked.
Insurance for pre-existing medical conditions
Compare up to 48 prices online in minutes with cover for hundreds pre-existing medical conditions including heart conditions, diabetes and cancer. Prefer to speak to someone?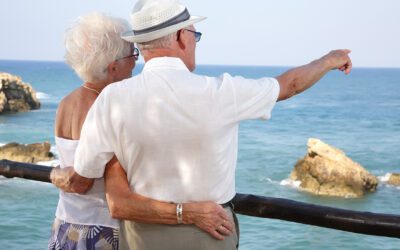 British holidaymakers who have been fully vaccinated could skip amber list quarantine rules under plans being drawn up by the government, according...
read more