by Sam Leaver
-
22 September 2019
Summer is here and despite the extended heatwave it seems our airports are busier than ever with people heading overseas for a well-deserved break.
Last Friday was a record day for British skies with more than 8,800 flights entered or left UK airspace! It's only getting busier too, Manchester and Liverpool airports are predicting this weekend (27-29 July) to be the busiest of the year, with Birmingham airport expecting their busiest day today (24th July) with 24,270 passengers jetting off.
The Civil Aviation Authority says the busiest day in history for UK departures will be 27 July, with 8,841 flights scheduled, that's one take-off every 10 seconds.​
With more flights come busier airports, longer queues for check in and Duty Free and for many, increased stress levels. Here are our top tips to avoid airport stress.
1. Weigh your bags the night before
It goes without saying that you should never leave it until the day to pack your bags, but how do you know if they meet your airlines baggage restrictions?
You can weigh your luggage at home using your bathroom scales.

Set the scales to KGs and set them to 0.

Now step onto the scales and make a note of your weight.

Step off the scales so that they reset to 0.

Now pick up your luggage, step back onto the scales and make a note of your weight including your luggage.

Subtract your initial weight from your weight holding the luggage, this gives you the current weight of your packed baggage.

Try to keep your baggage slightly under the limit to avoid problems with scales.
2. Pack your medication
Before heading to the airport check that you have packed enough medication to cover you for the duration of your trip.
If required/possible take a smart amount in your hand baggage to cover you in case of any delays.
3. Arrive early
If you're travelling in peak season we would recommend arriving extra early. This will give you plenty of time to check-in.
Research your route to the airport a couple of days before your trip if you plan on driving – have a backup plan in the event of roadworks or a delay.
Do the same if you're planning on taking public transport or a taxi.
4. Have all of your paperwork handy
Keep all of your travel documents including your passport in a convenient, easy accessible place.​
You're going to need these a lot when travelling, usually at check-in, airport security, when purchasing items in duty-free, at your departure gate and when boarding your flight.
5. Be prepared to wait and be delayed
There's a lot of waiting around and queuing on your day of travel.
Put some of your favourite music on your phone and take some earphones, or you have your book or e-reader to hand so that you can zone out, it will also give you something to do it your flight is delayed.​
6. Consider upgrading to Fast Track
Waiting around at airport security can be the one of the worst parts of getting to your destination. Consider upgrading to Fast Track from just £3.00 per person, you'll bypass the normal queue by stepping into the VIP Fast Track lane. This will reduce your queuing time and get you through to the departure lounge with a minimum of fuss.
7. Enjoy a meal in the airport
Start your holiday in the airport and reduce your waiting time by having a nice meal (and maybe a drink or two)!
Grabbing a bite to eat will set you up for your flight and it should also make you feel more energised​
8. Arrange travel insurance
Take the worry and stress out of travelling by arranging travel insurance.
Travel insurance will give you peace of mind that you're covered should things no go quite as you had planned.​
Compare prices on our website or call our award-winning staff on 0800 294 2969 and we'll help you choose the right policy for your trip.​
Our single trip policies have no upper-age limits and if you're planning more than one holiday in the next 12 months ask about our annual multi-trip insurance, we could help you save money.
Looking for travel insurance for pre-existing medical conditions? Well search our specialist insurers to provide cover for your pre-existing medical conditions, so you'll be covered if you're unable to travel or if you need treatment whilst you're away.
Insurance for pre-existing medical conditions
Compare up to 48 prices online in minutes with cover for hundreds pre-existing medical conditions including heart conditions, diabetes and cancer. Prefer to speak to someone?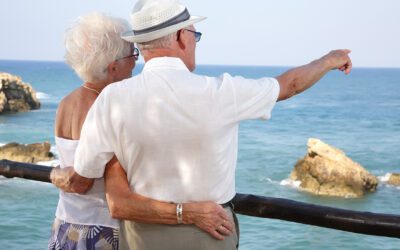 British holidaymakers who have been fully vaccinated could skip amber list quarantine rules under plans being drawn up by the government, according...
read more