by Sam Leaver
-
8 August 2019
Using a mobile abroad is something many of us are still cautious about thanks to stories of bill shock and people who came home from holiday to find their children spent hundreds of mobile data or calls. It's easy to concentrate on only these headlines, but what's the real story? How expensive, or cheap is it to use your phone abroad? Jamie Kavanagh, a contributor at Broadband Genie finds out the truth.
Using your mobile in Europe
While the UK is still an EU member (until 31st December 2020), we still have the same rights as we had twelve months ago. That means the ability to use your contracted free minutes, messages and data anywhere in Europe.
If you visit Austria, Belgium, Bulgaria, Croatia, Cyprus, Czech Republic, Denmark, Estonia, Finland, France, Germany, Greece, Hungary, Ireland, Italy, Latvia, Lithuania, Luxembourg, Malta, Netherlands, Poland, Portugal, Romania, Slovakia, Spain and Sweden, you can use the same free minutes, SMS and data that you can at home.
Using your mobile in Europe after Brexit
There is not yet a definitive answer to what will happen after 31st December 2020 when the transition period ends and we formally leave the EU. It is being left to the providers themselves to set their policy post-Brexit, however, Three, EE and O2 have all said they will not bring back roaming charges.
Other networks have yet to make their mind up but we expect them to follow suit. Certainly if feedback from this survey is anything to go by.
The government has committed to help prevent bill shock by mandating a maximum £45 cap on any roaming charges should the networks bring them back. You can check Ofcom's advice on roaming pre and post-Brexit here.
Call costs while abroad
For usage outside your free allowance, most providers will have set charger per minute for calls, per text and per MB of data. There will likely be a cost for these within the EU for out of contract calls and costs for outside of Europe.
These costs vary greatly depending on your network, whether you're a business or consumer and where in the world you're travelling. It is not possible to list every call charge from every network here as they change so often. Make sure to check with your provider before you leave so you know what to expect.
Minimising costs when roaming abroad
There are some practical steps you can take to minimise roaming costs when you're travelling. Even if you have free minutes and data, it is very easy to use them all without noticing during the excitement of a trip. If you're travelling outside of Europe, these tips will definitely save you money!
Plan in advance
If you know you're going to be travelling, buying a roaming package from your provider can help minimise costs. Many networks provide data bundles or call bundles that include international destinations that will work out much cheaper than paying as you go. Our very own broadband roaming tool could save you a lot of money!
Most networks will have roaming packages or offer daily or weekly allowances for a reasonable charge. If you think you'll go over your limit, these could make a significant difference. Packages such as Vodafone Global Roaming, O2 Travel, Three Go Roam and others all offer call and data bundles if you plan ahead.
Use apps
If you have lots of free data on your plan but not so many free minutes, use apps such as Skype, WhatsApp, Messenger, iMessage and others to communicate instead. There are dozens of apps for all mobile devices that allow voice and video calling that won't use up your free minutes. These apps don't use up much data either although you would definitely benefit from using them in your hotel or accommodation to lower their overhead completely.
Use free WiFi
Using the above apps while connected to free WiFi at your hotel, Airbnb, coffee shop, airport or wherever you can get a free connection can save even more. If you also download any files you may need, videos, music or maps, you can save more of your data allowance.
Just remember to use a VPN whenever you connect to public WiFi. Your device and traffic is exposed to make sure to protect yourself with a mobile VPN. They are cheap and easy to use and can make a big difference to your security.
Manage device data
Many apps will download updates and files even when you turn them off. Background data uses up a surprising amount of your allowance so if you think you may run short, update all your apps when you're connected to free WiFi. When you're finished, turn them off and disable background downloads or use airplane mode.
Apps such as Facebook, Snapchat, Instagram and others all use background data. Turning them off completely is a great way to maximise your data for more useful things.
Use local SIM cards
If you're travelling for longer than usual, you could buy a local SIM to save money. That's especially true if you're going to be making local calls from outside of Europe. Doing a little research ahead of time can help you identify the cheapest deal for your destination and perhaps even have a SIM card delivered to you before you leave. Either way, using local SIMs for local use is almost always cheaper than using out of contract minutes.
Using your mobile abroad
If you're travelling in Europe before 31st December 2020, you have the same contractual allowances that you do in the UK. After we officially leave the EU, some of the leading providers have committed to not reintroducing roaming charges while others are waiting it out.
If you're travelling outside of Europe, prior planning is essential to find out what providers offer roaming bundles, whether a local SIM card could save you money and to find a VPN provider to keep your safe on public WiFi.
Wherever you're going and however long you'll be gone, there are definitely savings to be made if you plan accordingly!
Insurance for pre-existing medical conditions
Compare up to 48 prices online in minutes with cover for hundreds pre-existing medical conditions including heart conditions, diabetes and cancer. Prefer to speak to someone?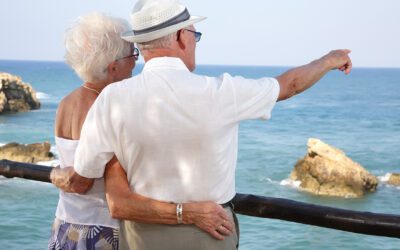 British holidaymakers who have been fully vaccinated could skip amber list quarantine rules under plans being drawn up by the government, according...
read more