by Sam Leaver
-
22 June 2019
New research shows there is still much confusion around Travel Insurance, with millions of holidaymakers potentially putting themselves at risk when going abroad.
The three main things that travellers were unsure of were:
Not knowing what to tell their insurer;

How far in advance they should buy their policy;

What they are covered for.
We take a look at some of the common misconceptions and provide some guidance and tips to ensure you know the answers to these questions and some other frequently misinterpreted areas of Travel Insurance.
1. Should I declare my medical conditions?
Almost 3,000 Brits require emergency medical treatment while on holiday every week, yet the survey confirmed that 53% of travellers wouldn't disclose their pre-existing medical conditions on their Travel Insurance policy, and 25% would not tell their insurer if they had medical investigations after they had purchased their Travel Insurance.
This could be a costly mistake with the average cost of a medical claim now at an all-time high of £1,368 per claim.
Our advice: Tell your Travel Insurer about your pre-existing medical conditions when arranging your policy to avoid costly medical bills.
2. When should I buy Travel Insurance?
In the lead up to your holiday it can be confusing to know when is the best time to buy your Travel Insurance. Should you get a quote before you book? Should you book with your Travel Agent? Do you wait until you're about to leave?
The figures show that many still don't know the answer to this, with 22% saying they leave it until the last minute to buy their Travel Insurance, although only a tiny 3% wait until they get to the airport.
If you do not have valid Travel Insurance in place you risk not being able to make a claim should your circumstances change meaning you can no longer go on holiday. By leaving your Travel Insurance until the last minute it could mean that you are left financially out of pocket if you do not have cover in place.
Our advice: We always recommend arranging your Travel Insurance as soon as you have booked your holiday as cancellation cover is in place immediately.
3. What is covered on my Travel Insurance?
It seems too that there are some misconceptions around what you can and can't claim for.
Here are some common things people thought they could claim for:
39% were under the impression that they can claim on their Travel Insurance if they are a victim of a booking scam.
5% thought that they would be covered if they fell out with their travelling companion.
5% believe they can claim if the weather at their destination is not as per the forecast.
The truth is that none of the above circumstances would be covered on the majority of Travel Insurance policies.
Travel Insurance covers unforeseen emergencies and can help to reduce the financial impact, should something go wrong when you are on holiday.
On the majority of Travel Insurance policies you'll be covered if you are advised by a doctor that you cannot travel due to an injury, illness or flare-up of a disclosed pre-existing medical condition leading to the cancellation of your trip. Whilst in resort you will be covered if you require medical treatment as well as cover for the loss or theft of your baggage, valuables, money and passport.
Did you know that you would also be covered under the following circumstances?
You are called up for jury service (meaning you can't travel and have to cancel your holiday)
You or your travelling companion are made redundant (and decide not to travel)
Your home becomes uninhabitable up to 14 days before you are due to travel (and you have to cancel)
If you have any questions about what is covered on your policy or to ask about additional options please speak to our team on 0800 294 2969.
Our Travel Insurance top tips.
Here are our top tips for getting the most out of your Travel Insurance cover:
Don't leave your Travel Insurance to the last minute.
Always read the medical declaration thoroughly (ask what you need to declare if you are not 100% sure).
Don't always go for the cheapest policy – check the cover limits and what you can claim for – this differs per policy.
Read over your Travel Insurance documents to check your details and to see what is and is not covered.
If you are unsure about anything ask, we're happy to answer all of your Travel Insurance questions – call the team on 0800 294 2969.
Remember that we work with a wide range of insurers and we'll do the searching aro
Insurance for pre-existing medical conditions
Compare up to 48 prices online in minutes with cover for hundreds pre-existing medical conditions including heart conditions, diabetes and cancer. Prefer to speak to someone?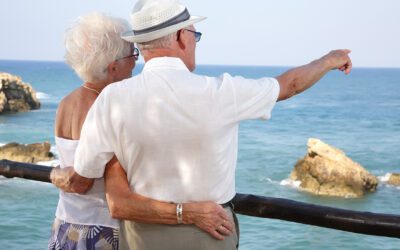 British holidaymakers who have been fully vaccinated could skip amber list quarantine rules under plans being drawn up by the government, according...
read more