by Dale Robinson
-
30 July 2021
It's hard to believe that there has been a 16 month ban on international cruises, but after almost a year and a half the FCDO has now changed its advice, lifting the ban and paving way for the restart of cruises from Monday 2nd August.
If this news has inspired you to book an international cruise, you should organise your Travel Insurance as soon as you book.
Cruise Travel Insurance will protect you against things that can happen in the lead up to your cruise, meaning you may need to cancel, and for things that could go wrong on board, such as needing emergency medical treatment. There is also protection for risks that are uniquely associated with going on a cruise such as being confined to your cabin on medical advice, or an itinerary change.
What happens if I miss the start of my cruise?
Naturally you don't expect to miss the start of a cruise, but unfortunately it can happen, and Cruise Travel Insurance can provide some peace of mind for this scenario.
As long as the reason for missing the cruise was unforeseen, you will be covered for example if your car broke down on the way to the port, or as a result of an accident which causes you to be delayed.
The benefit you're looking for on the cruise is "Missed Port Departure" and will provide cover for additional transport and accommodation costs to help you join your cruise at the next port.
What happens if I need emergency medical treatment on my cruise?
Just because you're on a cruise, it doesn't mean accidents can't happen. You may fall in your cabin or by the pool, for example, or in more serious circumstances you could have a heart attack or flare up of a pre-existing medical condition.
While there is an on-board medical officer it will depend on the severity of the injury or illness what happens next. You may need to leave the ship for treatment at a hospital, or you may need treatment on board – either way, your Travel Insurance can help you recover the costs incurred. Note that any treatment on board is not covered by the NHS and your EHIC/GHIC card is not valid at sea.
In addition, if you were confined to your room due to illness (under orders from the medical officer) then you will be covered for each full day (24 hours) up to a maximum of 10 days. The amount you will receive will vary due to the level of cover you selected when buying your insurance, more details are available under 'cabin confinement.'
What if adverse weather means we can't stop as planned?​
There must be nothing worse than looking forward to visiting a particular place, only to be told you can't stop because of storms or adverse weather. But at least with the 'itinerary change' benefit of Cruise Travel Insurance, you will be covered for for each port you missed. You could claim up to £100 per port in compensation depending on the level of cover you have selected.​
Can I claim for a pre-booked excursion I missed because I sprained my ankle?
If you have sustained an ankle injury you're unlikely to be climbing the Spanish steps in Rome, so you would have to sit this one out on medical grounds. Fortunately, under 'unused excursions' you could claim back (up to the amount shown in your schedule) for the missed trip.
What if the ship leaves without me because I need medical treatment on land?
If you have an accident while on dry land you may need to visit a hospital, meaning you could 'miss the boat' as it leaves for the next port. If this is the case your Cruise Travel Insurance can help you re-join your cruise at its next docking point, covering any additional travel expenses that you incur.
If this does happen you will need to contact the assistance company to confirm your travel arrangements. All of this will be covered in the 'cruise interruption' section of cover.
What about UK Cruises?
UK Cruises, or "Seacations" have become extremely popular this year in light of the restrictions on international cruising before August. Some cruise lines are demanding that you have Travel Insurance in place with £2m medical cover. If you need a quote for a UK cruise with £2m medical cover click here. It's important you check your policy covers this for UK waters.
Read more here or call us to see how we can help.
Got a cruise booked?
Our policies can cover cancellation for up to £30,000 per person, so we've got the right cover for you whether you're on a 7-day Mediterranean cruise or round the world adventure.
If you have already booked a cruise we can help you get the cover you need today.
Cruise Travel Insurance with additional benefits
Whether it's a Seacation, European or worldwide cruise, Travel Insurance should be top of your list, especially if you have a pre-existing medical condition.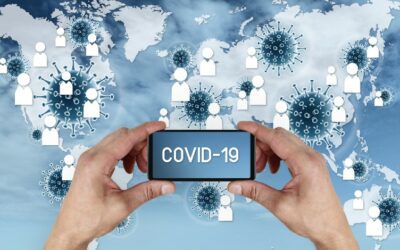 With travel restrictions easing more people are booking holidays for the weeks and months ahead, finally confident of a well-deserved break away....
read more